Asphalt shingles are the number one choice for roofing in North America for good reason. They offer versatility, weather resistance and much more. If it's time to replace your roof, it's worthwhile to consider the benefits of asphalt shingles for your home.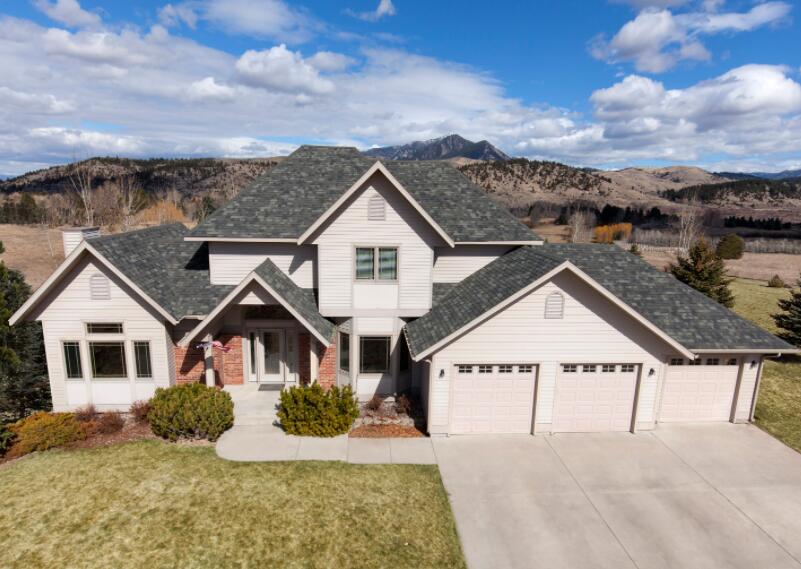 1. Versatility
Asphalt shingles can cover many different angles, shapes and forms. That means that they work with almost any type of roof, from cross-hipped to Dutch gable. No matter how large or complicated your roof is, you can trust that asphalt shingles will cover it all seamlessly. There are slope requirements, as there is a minimum slope for asphalt roofing.
2. Design Variety
Asphalt shingles are available in a range of rich architectural styles. 3-tab shingles are traditional and work with many home styles. Dimensional and premium shingles are also available in multiple styles. In fact, some mimic the look of other roofing materials, like slate and cedar shakes. This way, you can get the design advantages of these materials without their drawbacks.
3. Color Options
Asphalt shingles are available in a huge range of colors. If you need to preserve your home's curb appeal or improve it before a sale, you need to be able to pick the right shade of roofing material that can work with the rest of your home. The wide selection of asphalt shingle colors available makes that possible. Other roofing materials just don't offer as many colors.
4. Cost-Effective Quality
Perhaps the top advantage of asphalt shingles over other roofing materials is that they still offer high performance for a lower cost. Asphalt shingles are the most cost-effective roofing materials upfront, and they still last long enough to provide the most value over the long term. Those who need more weather, fire, or wind resistance can find those features in performance shingles, without incurring too much extra cost.
In the long run, metal roofing, slate roofing, shake roofing and other roofing options just don't offer the same value for the cost of asphalt roofing.
5. Energy-Efficiency
You may not have guessed that energy efficiency would be a benefit of asphalt roofing, but it is. When you purchase an asphalt roof, your roofer installs a whole system, including underlayment, that can make your home more energy-efficient.
You can purchase specially designed asphalt shingles in light, medium and dark tones that reflect a higher amount of the sun's infrared radiation, thereby reducing the temperature of the roof surface. In large metropolitan areas, if the majority of roofs are shingled with these 'cool' shingles, the temperature in the city can run a degree or two lower on hot sunny days. This in turn may allow residents to use less energy to cool their homes.
6. Withstand High Winds
High winds can be a problem almost everywhere in North America. You want your roof to stay put. If the wind lifts them up, water can sneak in underneath potentially causing a leaky roof. Innovations in asphalt shingle manufacturing mean it's a better product today than it was years ago.
Some manufacturers offer high-wind limited warranties on even higher winds speeds. Have your roofer check the manufacturer's application guidelines and warranties if high winds are a concern where you live.
7. Class A Fire Rating
Some asphalt shingles feature the highest fire rating, Class A. When installed as part of a complete roof system, they offer superior protection against penetration and spread of fire in the case of external fire hazards.
8. Sound Protection
One underestimated advantage of a shingle roof is its ability to insulate sound. The composition of asphalt roofing shingles in a complete roofing system offers sound protection from external noise. Asphalt shingles can be significantly quieter than metal roofs, depending on the design, and much quieter with large downpours and hail.
9. Algae-Resistance
Algae is a growing problem in the roofing industry. Many roofs, especially those based in wood, allow algae growth, which looks like a black stain across some, or all of your roof. If this is a concern, look for shingles that have built-in algae resistance. These shingles inhibit blue-green algae growth, protecting the color and appearance of your roof.
10. Ease of Installation
Asphalt shingles are simple to install, which helps keep their installed cost low. Of course, some roofing professionals may do a better installation job than others. That being said, it will typically be easier to find a roofer who can install your asphalt shingles than one who can deal with tile roofing or slate roofing.
11. The Right Weight
Shingles are not so heavy that you have to worry about whether or not your roof can hold them. Other types of roofing materials, such as metal, may require making structural changes to your home in order to support its weight.
12. Ease of Repair
Just as every roofer can install roofing shingles, every roofer can repair roofing shingles. Often when you choose a unique material, from metal roofing to tile, you'll struggle to find a roofing professional who can do the repairs. You may even need to work with the same company that installed your roof to get repairs for a proprietary metal roof. The benefit of asphalt roofs is that you can choose a new roofer for repairs anytime.
14. Integration with Other Roof Features
Are you thinking of installing a traditional chimney in your estate? Or maybe a skylight in your modern, minimalist home? Asphalt shingles are flexible. It's easy to add new features to one part of a shingle roof without disturbing the rest. The same may not be said of other roof types.
15. Recyclable
Though in the past shingles went straight to the landfill, shingle waste can now be recycled. After your roofer removes your old shingles, they can send the debris to be re-purposed into other products, including a recycled asphalt used to make and repair roads. According to the Asphalt Roofing Manufacturer's Association, recycled roofing shingles may actually improve the quality of a road. Old shingles may also be used to generate power.
Ready to Choose Your Shingles?
The advantages of a shingle roof are clear. Still, you want to choose the best asphalt shingles for your roof from your many options. SANGOBUILD will help you choose the right shingle for your budget, home color.
You may also be interested in reading our facts about roof shingles article.