Application Requirements
Different types and specifications of butyl tape are selected according to different waterproofing membranes, different construction methods, environmental temperature and humidity, etc.
Before application, the waterproof layer can be sealed and applied only after the quality of the previous project is qualified.
The application environment temperature needs to be 5℃~45℃, and corresponding measures should be taken when it exceeds the specified temperature range.
The surface of the base layer must be cleaned and kept dry and free from mud and oil.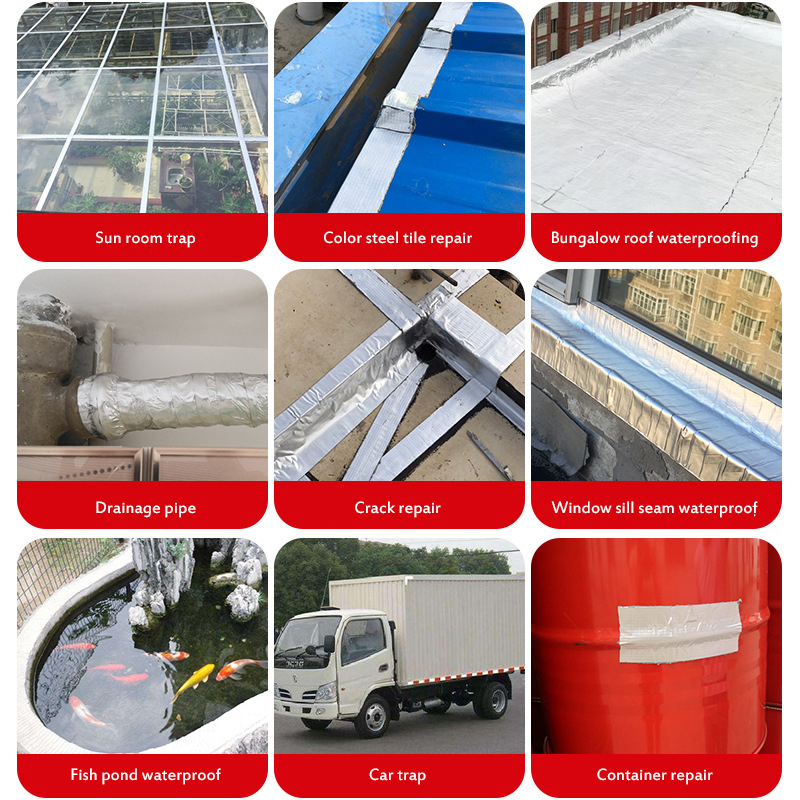 Storage and Transportation
1. It should be stored in a dry and ventilated environment, and the storage temperature should not be higher than 35°C.
2. Keep away from fire, avoid exposure to the sun and rain and avoid contact with volatile solvents.
3. Store in a flat place.
Installation Guidance