FEATURES
Mechanical Properties: High strength, high elongation, impact resistance, puncture resistance, scratch resistance.

Adhesive Performance: The polymer self-adhesive film layer has excellent adhesion performance. The pre-laid membrane and the post-cast structure main body form a fully-adhesive waterproof structure without leaving any potential for water leakage.
Aging Resistance: Excellent resistance to UV aging, heat aging, marine environment corrosion resistance, salt alkali resistance, and chloride ion penetration resistance.
Durability: Waterproof membranes can maintain good chemical stability and long service life under common inorganic, organic acid-base, salt, organic solvents and microbial environments.
Eco-friendly: Green building materials, no pollution to the groundwater environment.
APPLICATION REQUIREMENTS
Different types and specifications of butyl tape are selected according to different waterproofing membranes, different construction methods, environmental temperature and humidity, etc.
Before application, the waterproof layer can be sealed and applied only after the quality of the previous project is qualified.
The application environment temperature needs to be 5℃~45℃, and corresponding measures should be taken when it exceeds the specified temperature range.
The surface of the base layer must be cleaned and kept dry and free from mud and oil.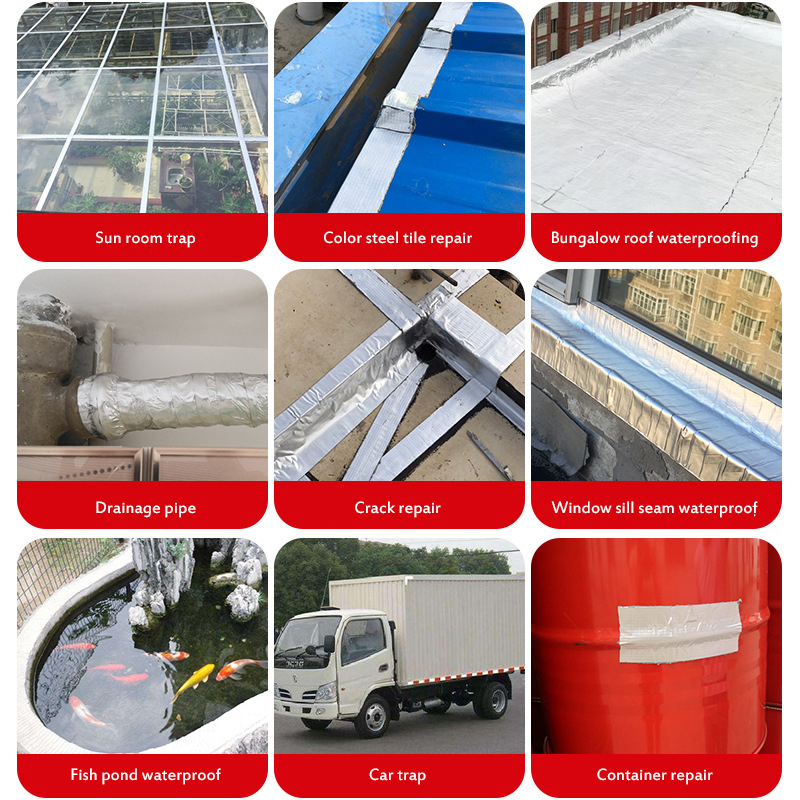 STORAGE & TRANSPORTATION
1. It should be stored in a dry and ventilated environment, and the storage temperature should not be higher than 35°C.
2. Keep away from fire, avoid exposure to the sun and rain and avoid contact with volatile solvents.
3. Store in a flat place.
INSTALLATION GUIDANCE