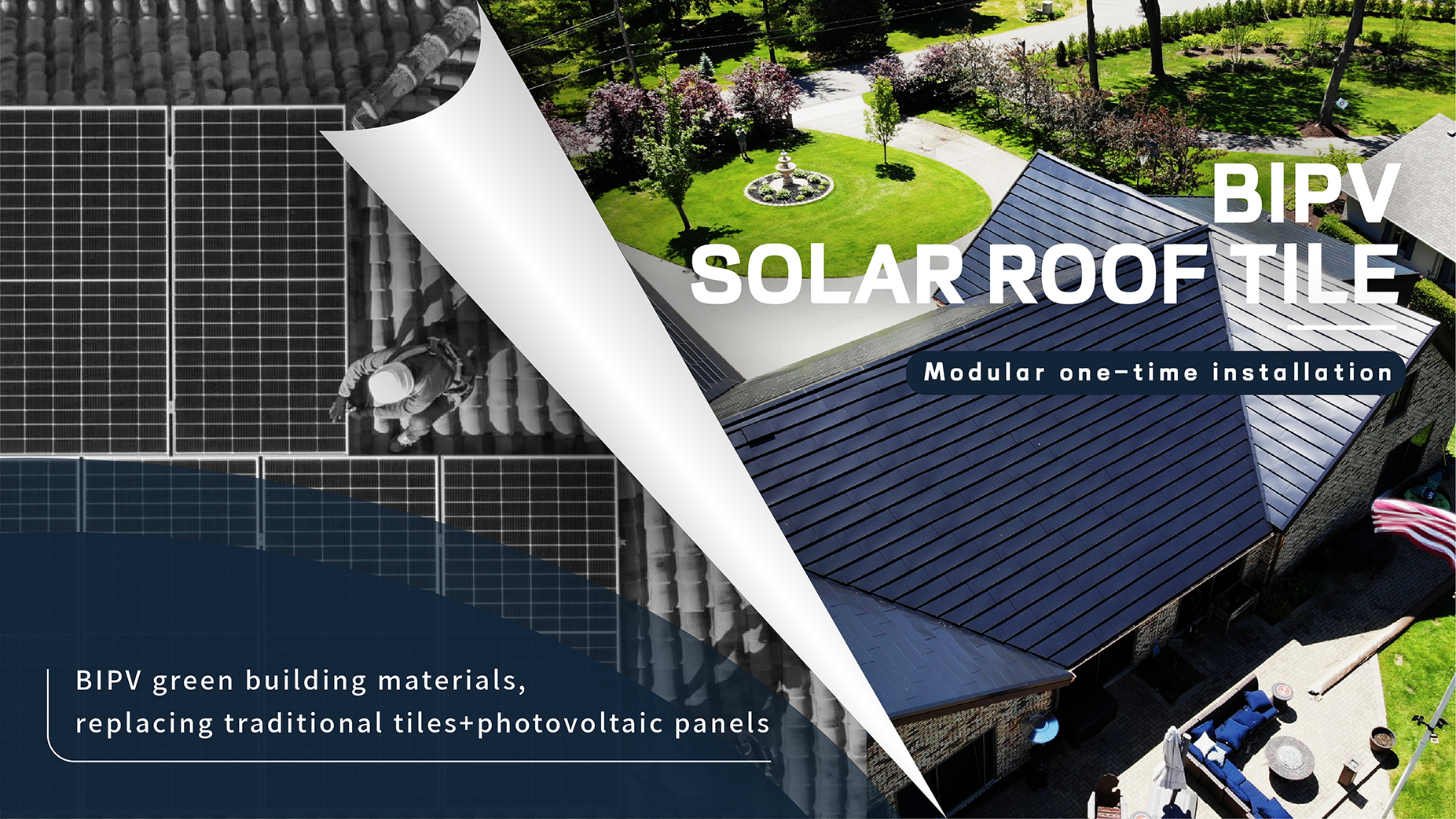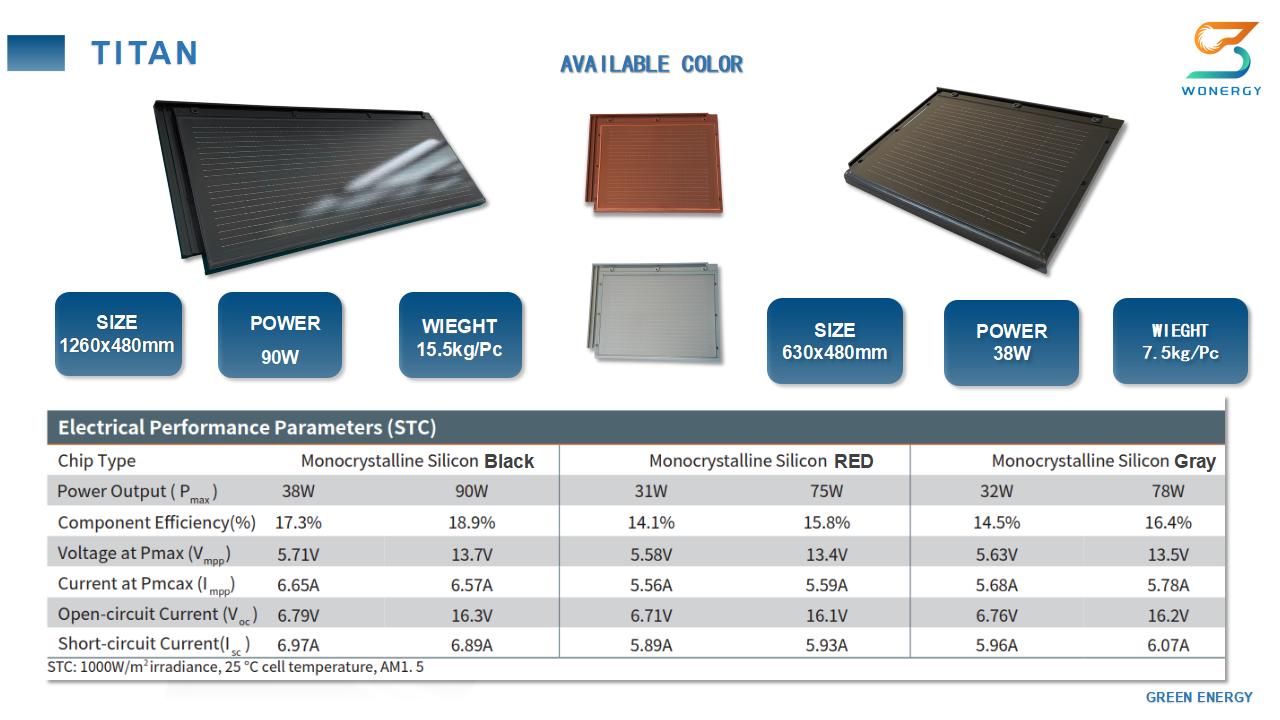 Product Features
1. High power generation
High-efficiency crystalline silicon cell technology, unique packaging process, higher power generation efficiency.
2. High Security
Class A class fire protection, Class 15 instantaneous wind protection, Excellent waterproof and shock resistance, and the same life span as the building.
3. High loading
Super strong structural strength, 3 times the
strength of ordinary tiles, no fear of trampling and hail.
4. Fashion and beauty
Texture color is customizable, Integrated roof design, Coordinated and beautiful.
5. Energy saving and thermal insulation
Unique heat dissipation structure can effectively reduce the roof temperature by 5°C.
6. Easy installation
Standardized modular unit installation, saving time by more than 50%.
Your Roof Top & Electricity System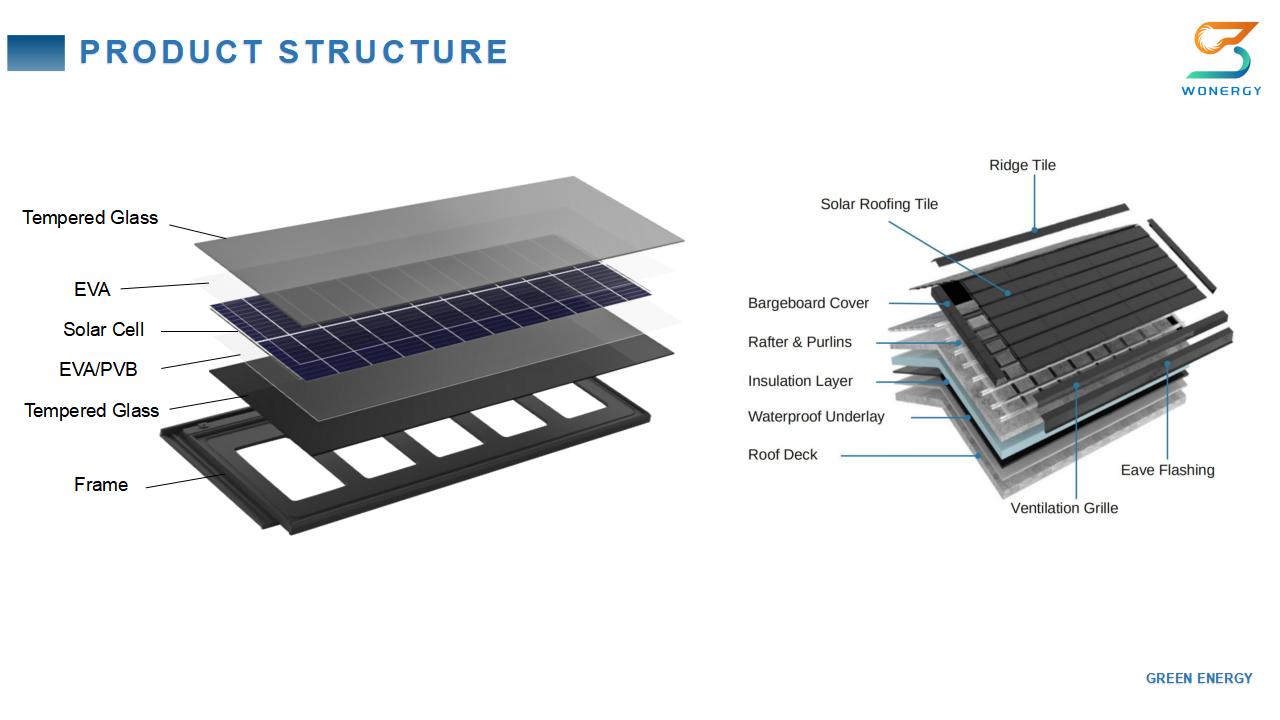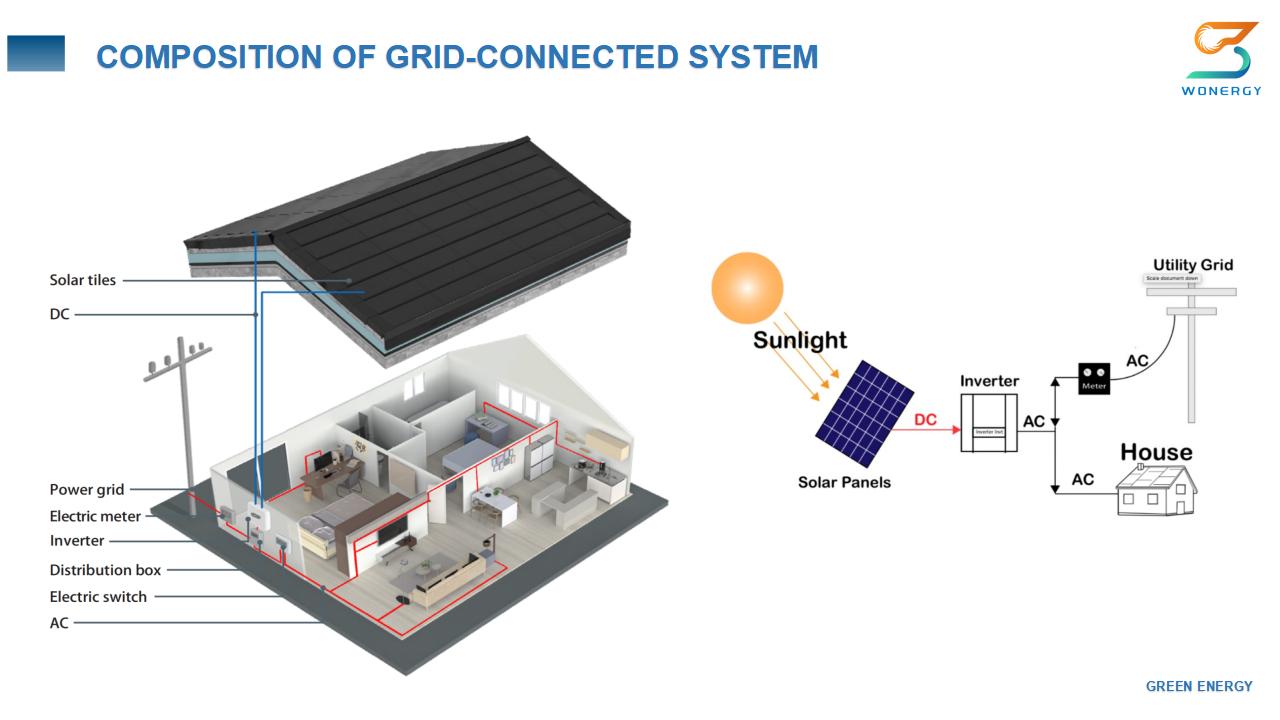 Your Solar Roof Advantages
1. Effection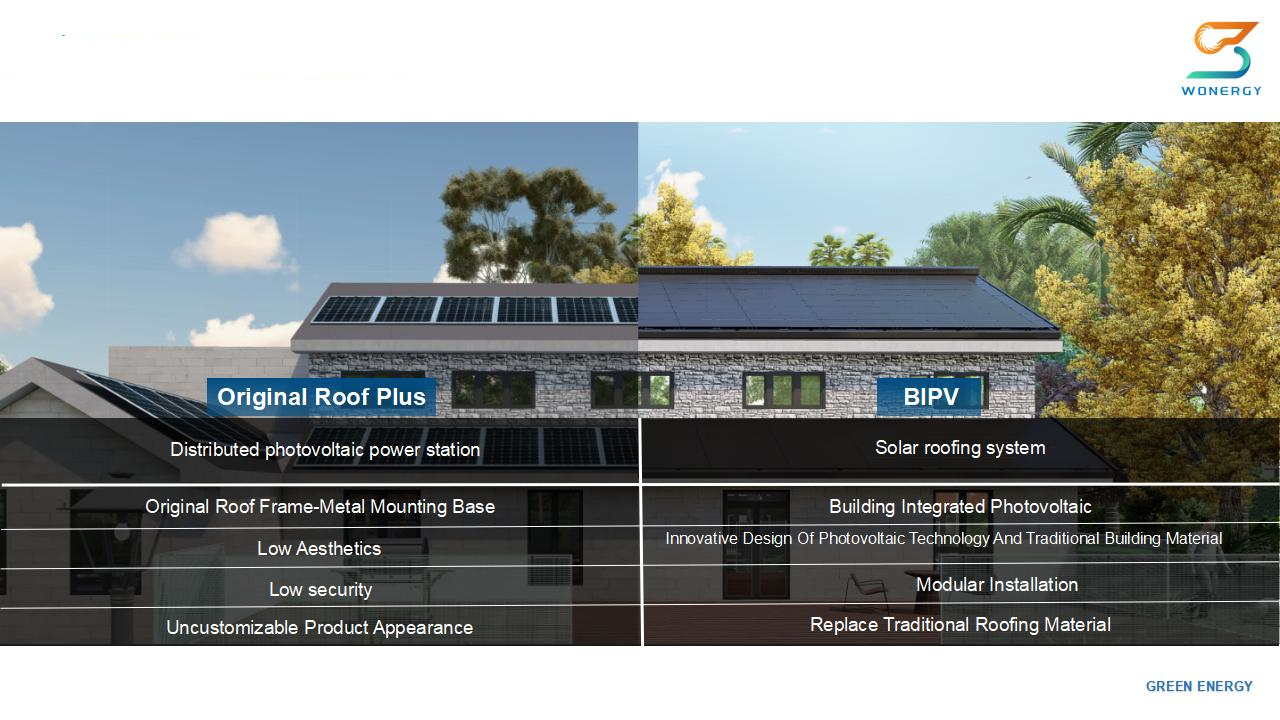 2. Beautiful Appearance
3. Excellent waterproof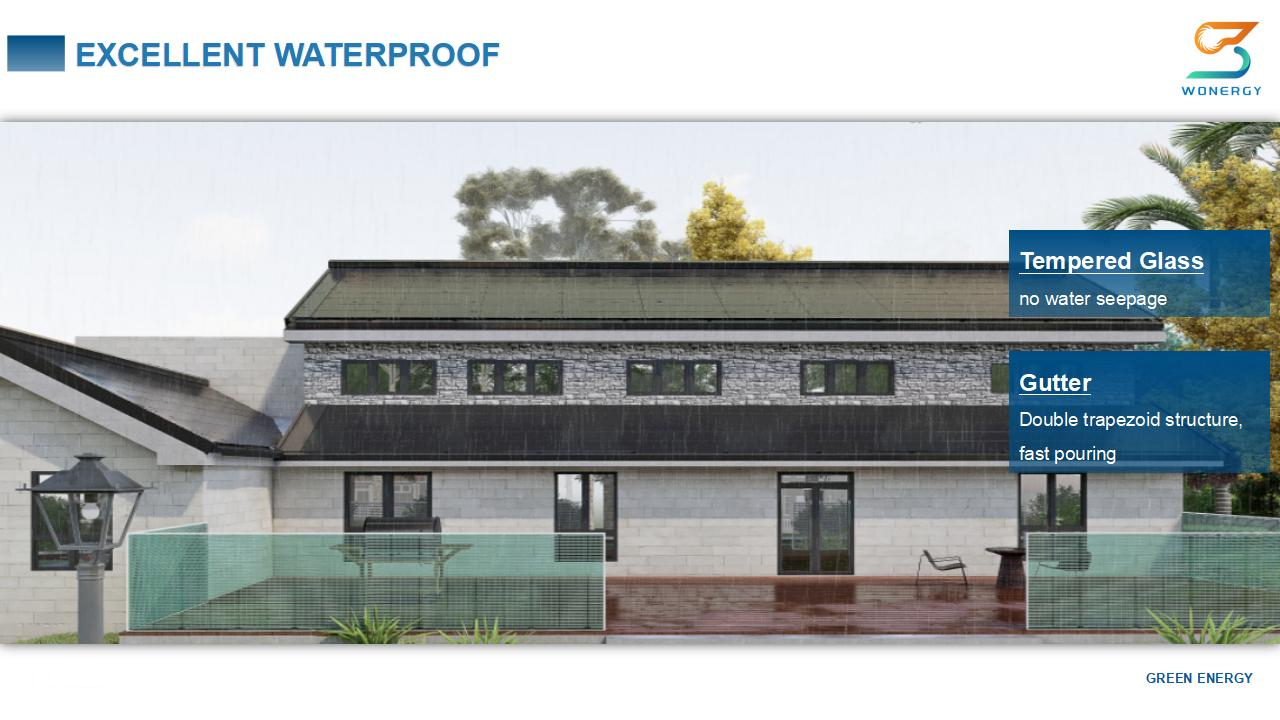 4. Excellent thermal insulation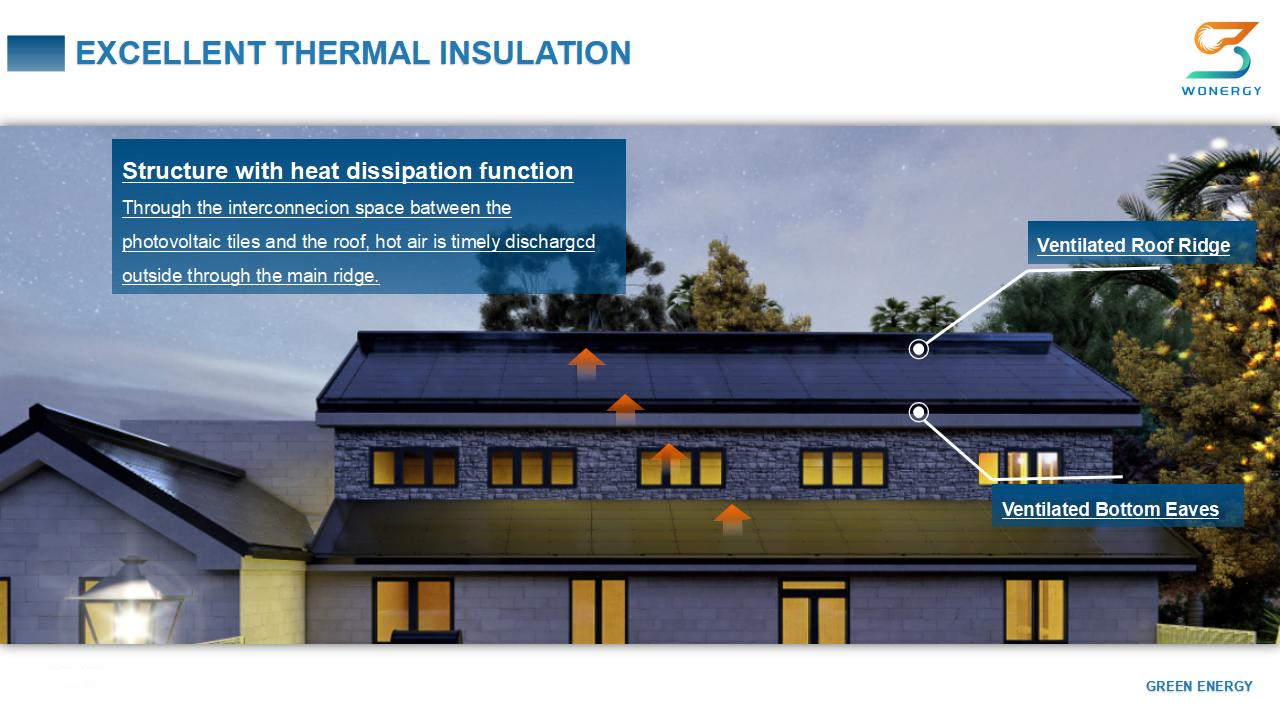 5. Clean energy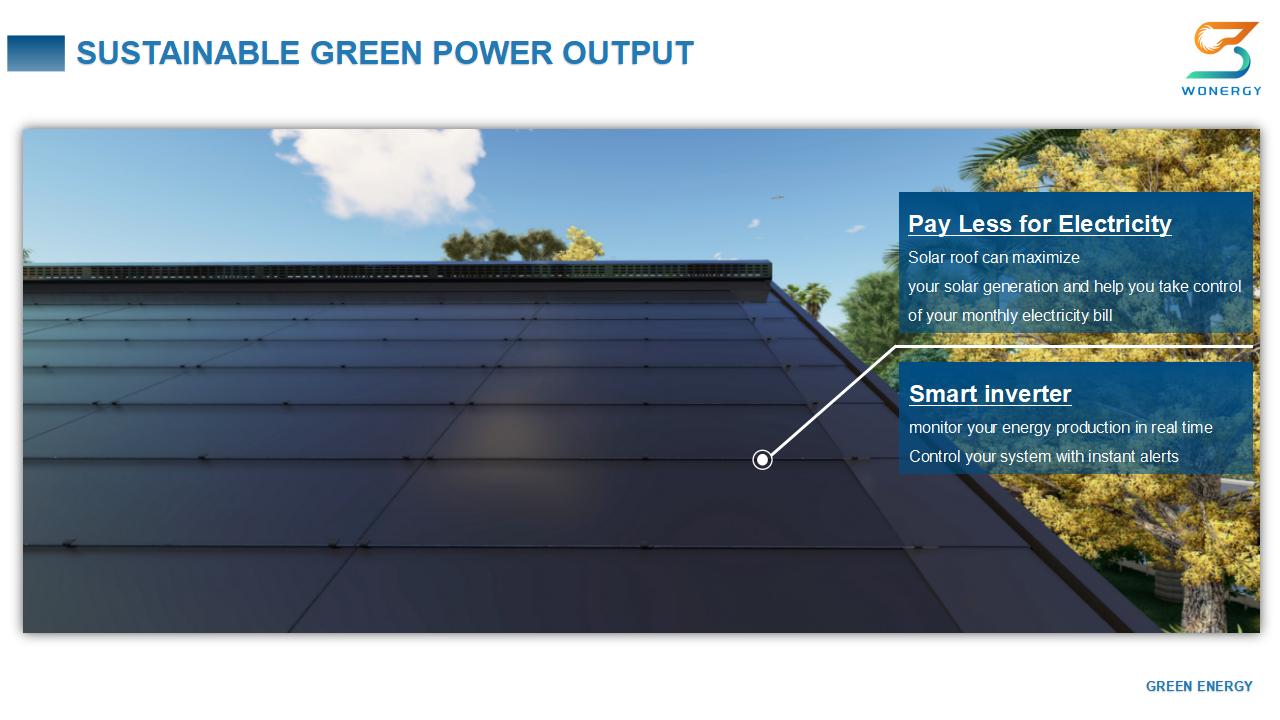 Our Product Test
Test
Passed TUV salt spray/ acid-base/ accelerated aging/ high and low temperature impact/ ultraviolet environment test.
Pass TUV hail impact/ static load/ fire/ water test.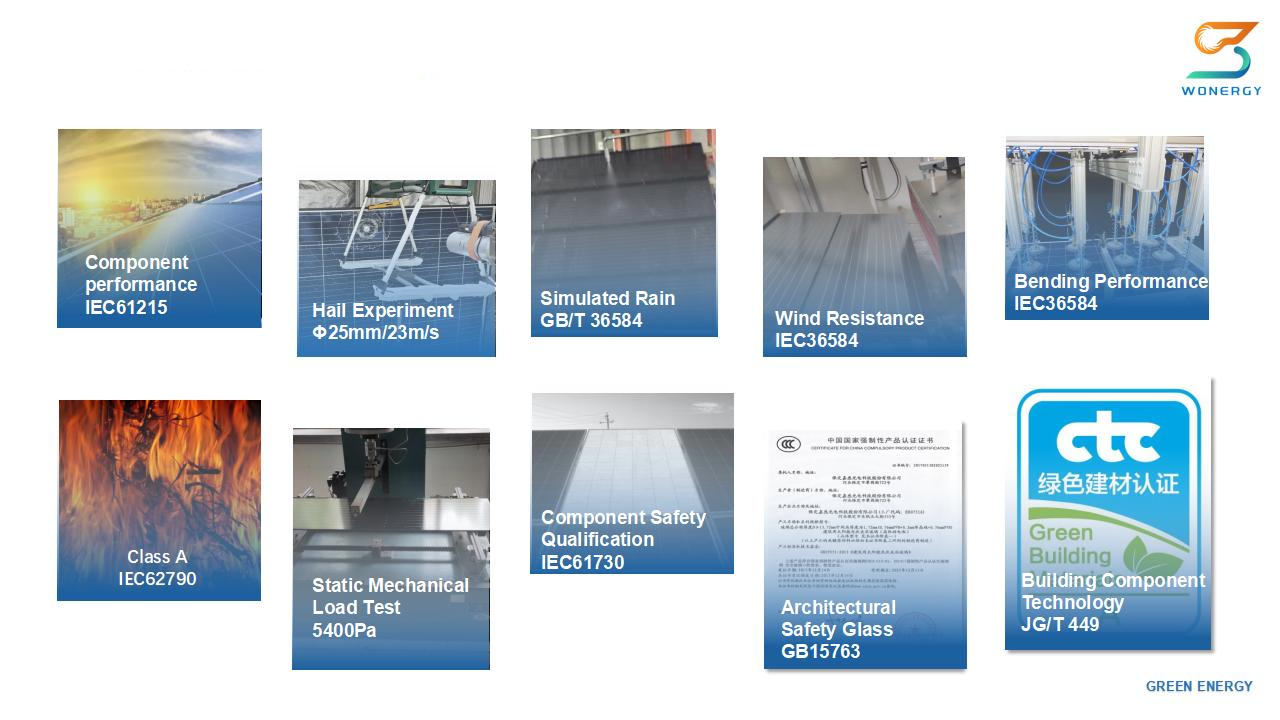 Certification
CE:IEC 61215, IEC 61730, 3C, ISO 9001:2015, ISO 14001:2015, ISO 45001: 2018. Obtained the world's first BIPV Rheinland TUV certification, and the first enterprise in the industry to obtain dual certification of TUV and CTC building materials. One of the first companies in China to have green building materials certification.