1.Economic
The cost of asphalt shingle is lower than many other roofing tile,and the related charge for transportion and installment are reduced much because of light weight and easy installment.
2.Light weight and easy to install
The weight of asphalt shingle is much less weight compared with other roofing material,so it reduce the requirement for load-bearing support of roofing.
And the process of installment is easy,there are no special accessories are required and it easy to cut, fasten and fit.Asphalt shingles are considered the easiest roofing materials to install.
3.Wide application
Asphalt shingle could use for more wide-angle roofing slope than other roofing material,it could be used for 15°-90° roofing slope.It also could be used in any shape of the roofing and there are many colors could for choice.
4.Noise reduction and heat insulation
The stone chips could reduce the noise when raining or hailing,it also could insulate from heat when expose to extremely UV and keep warm in Winter.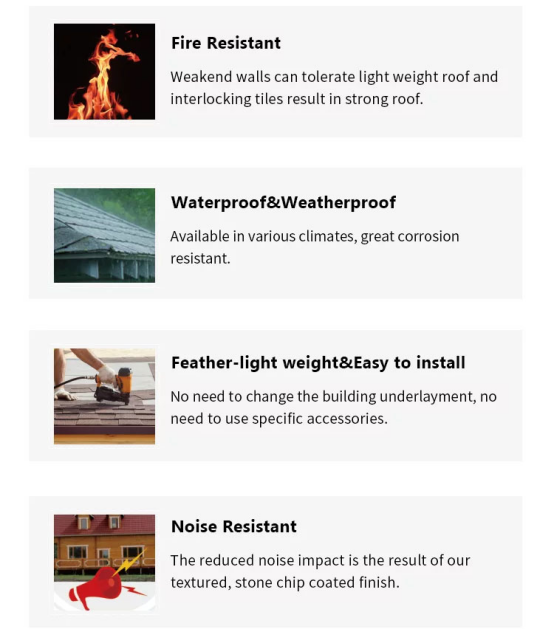 Installation