San-gobuild asphalt shingle samples showing room was updated at the beginning of this month.
There are two sample walls for single color samples and one fame wall for diplomas and cups at first.
This wall is about the 5 main styles asphalt shingles with PVC rain water gutter system. The roof styles are laminated asphalt shingles, fish scale asphalt shingles, mosaic asphalt shingle, goethe asphalt shingles and 3 tab asphalt shingles.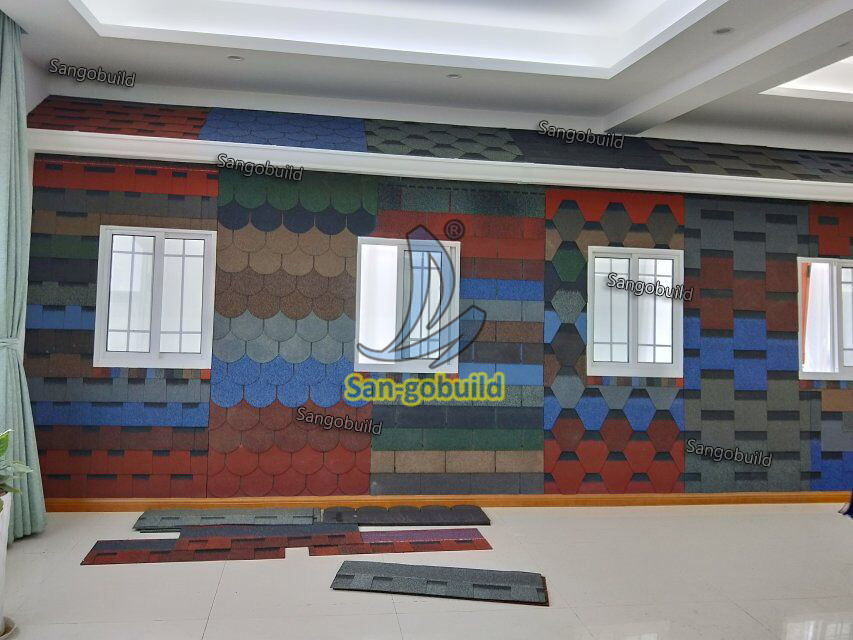 This wall is about mosaic asphalt shingles with aluminum rain water gutter system.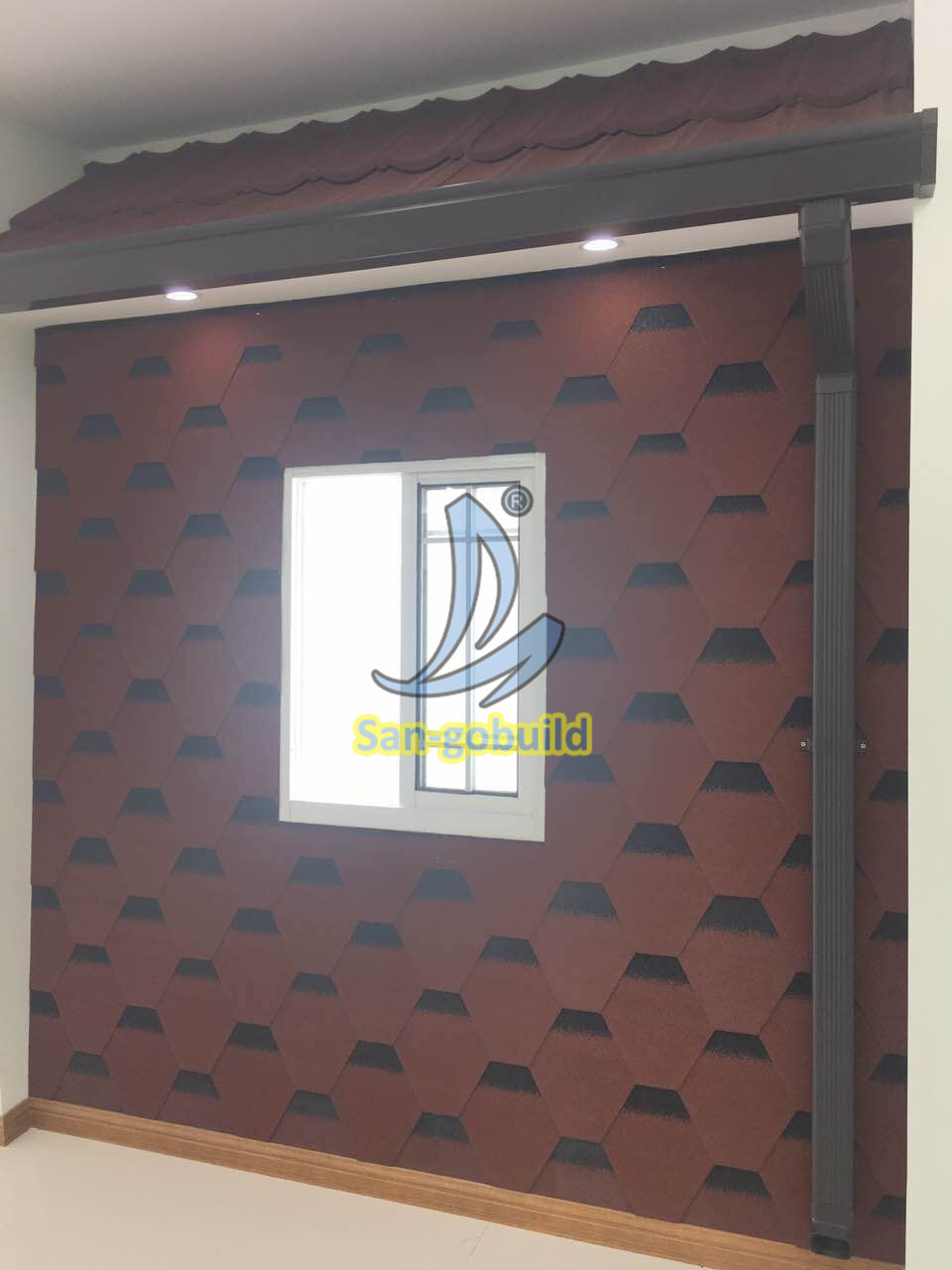 In the new year, 7 flexible walls were added for mixed colors asphalt shingle samples.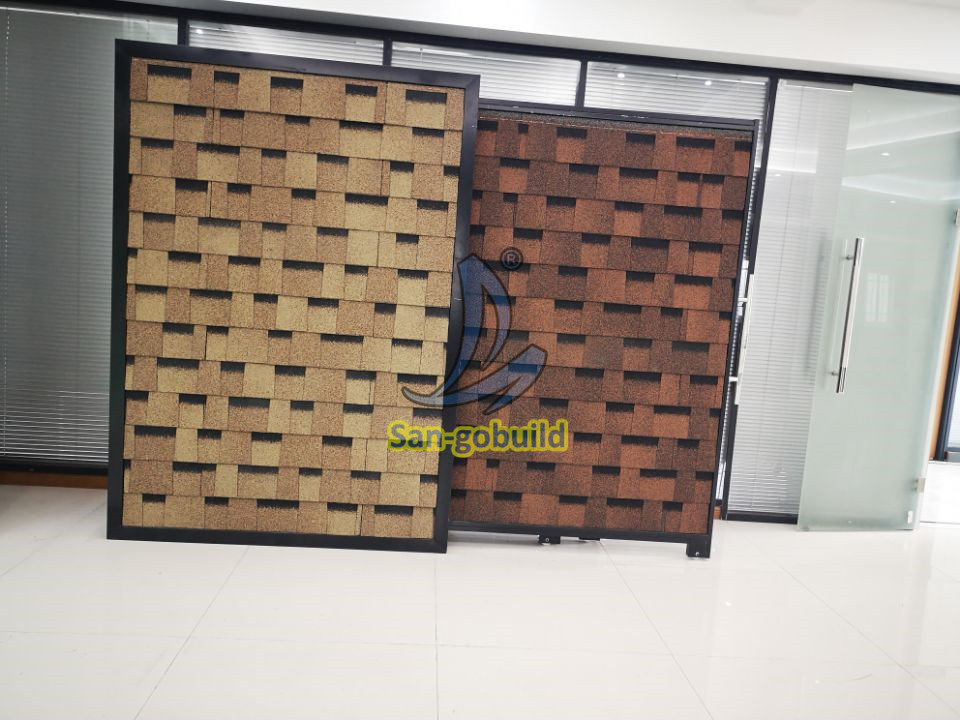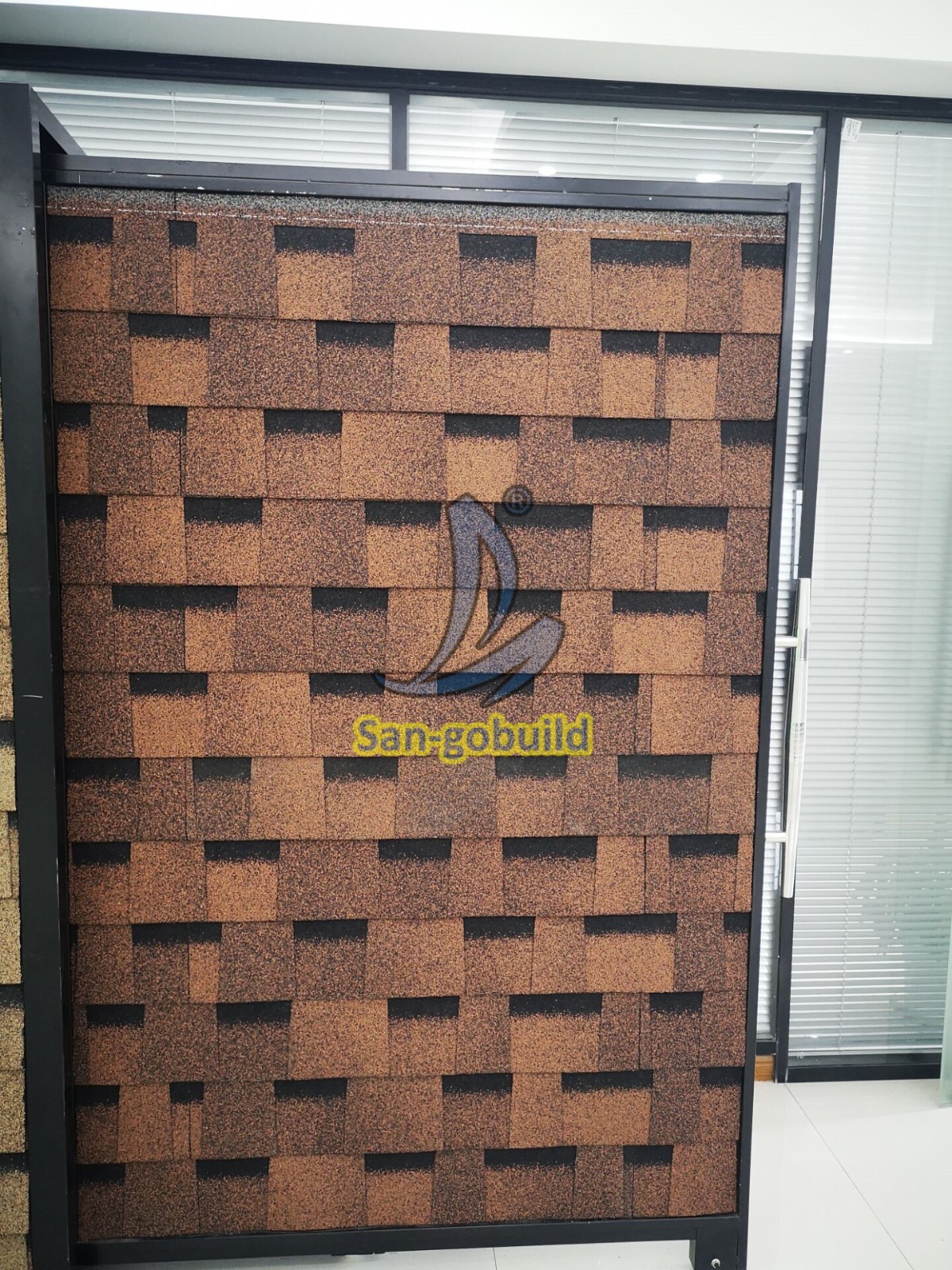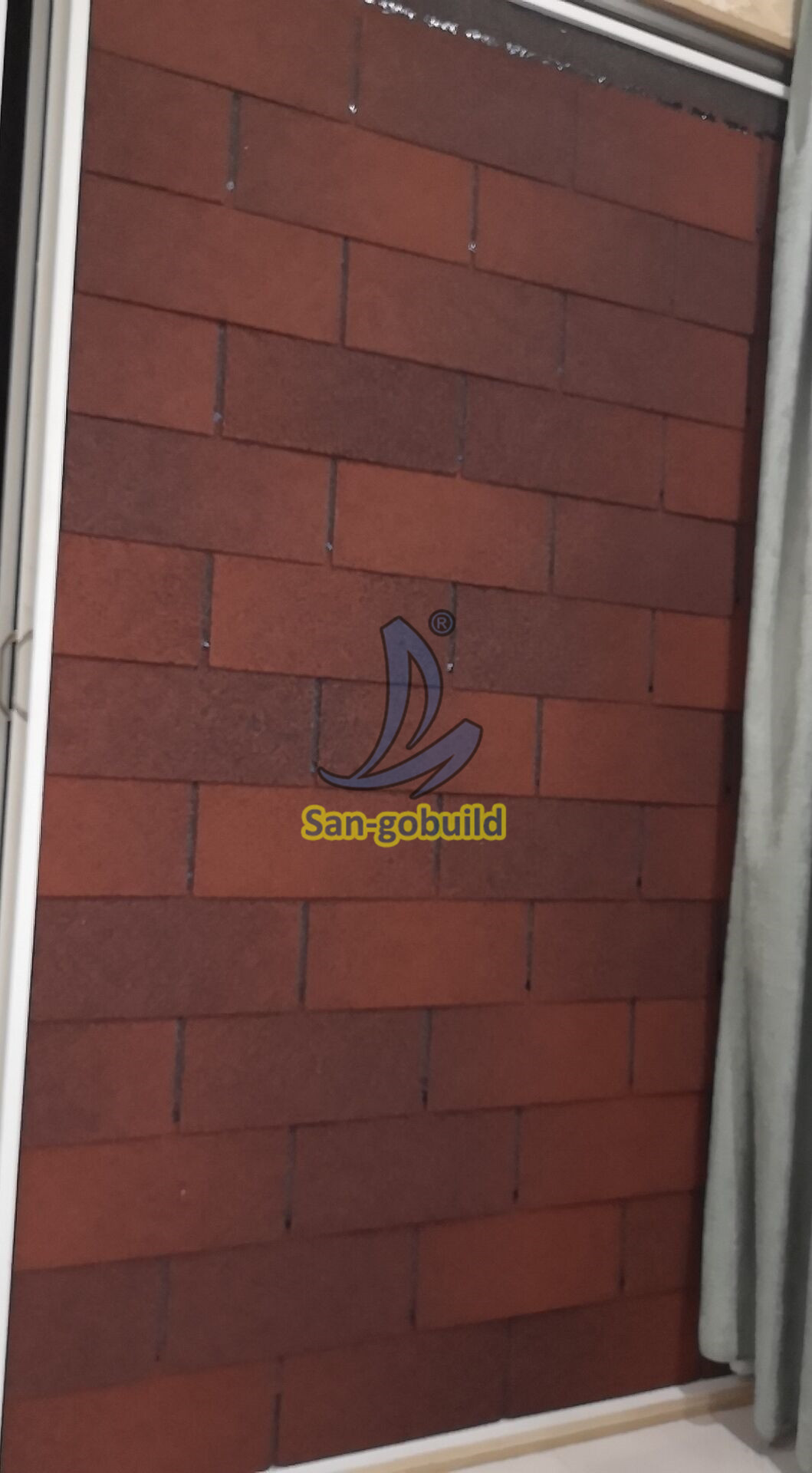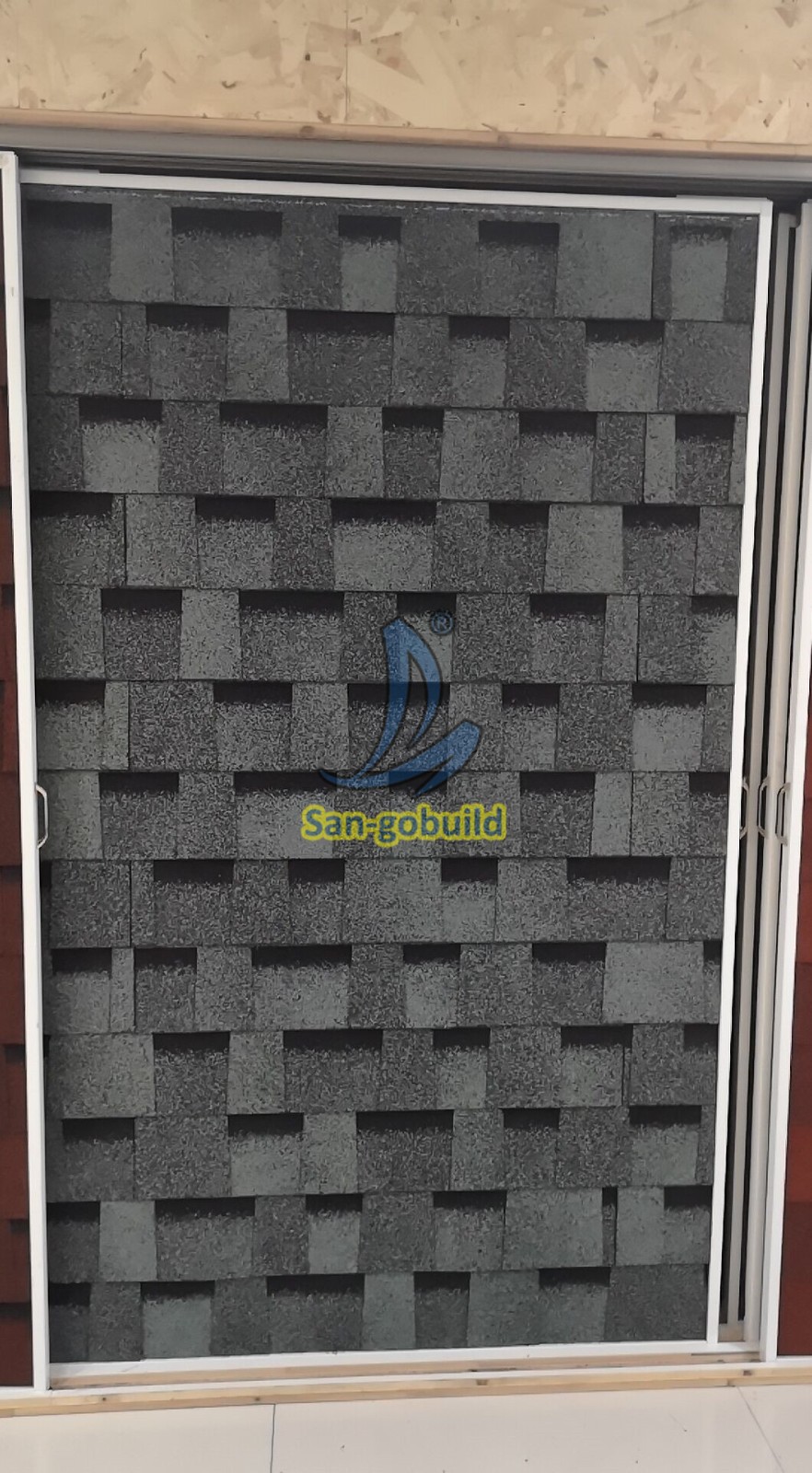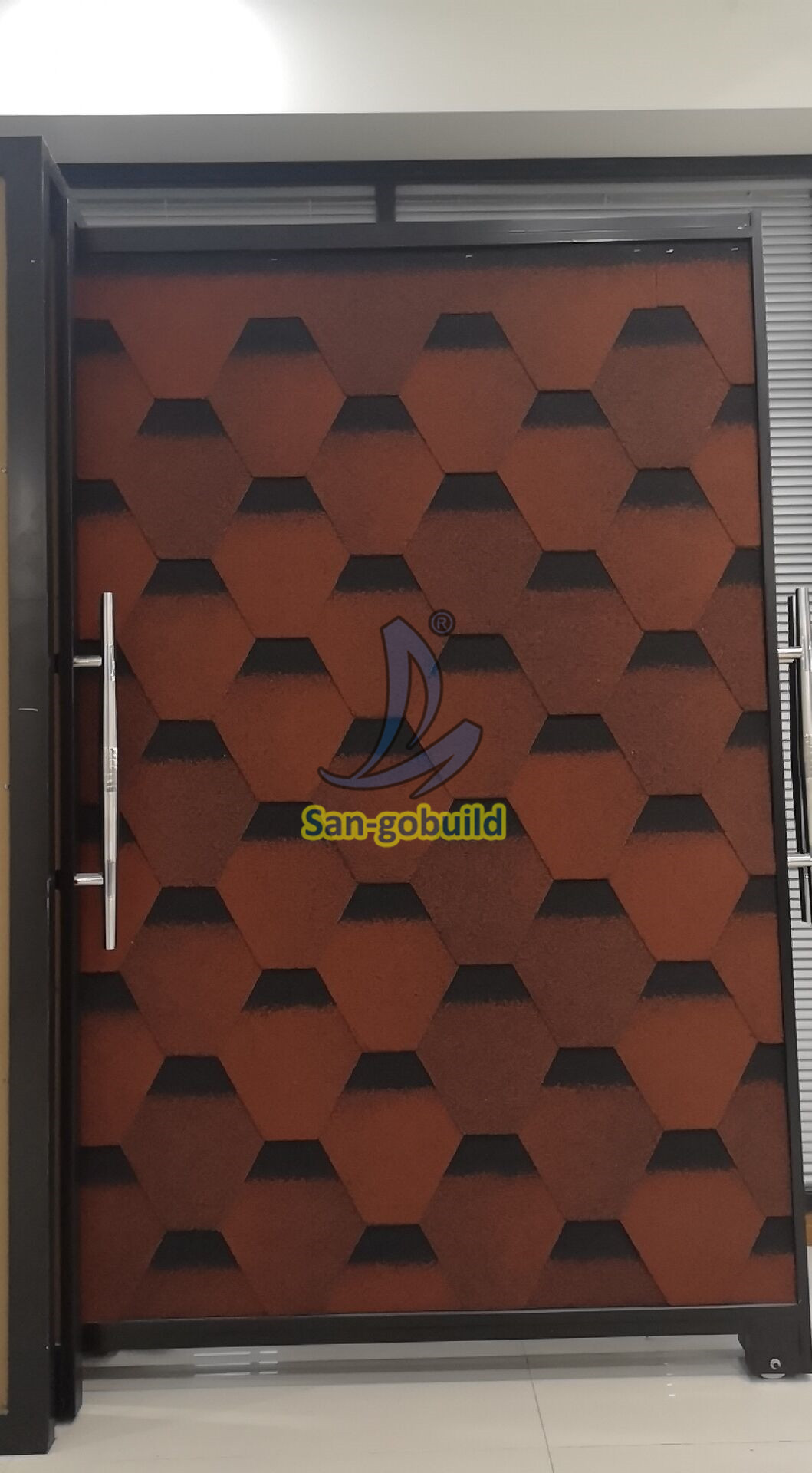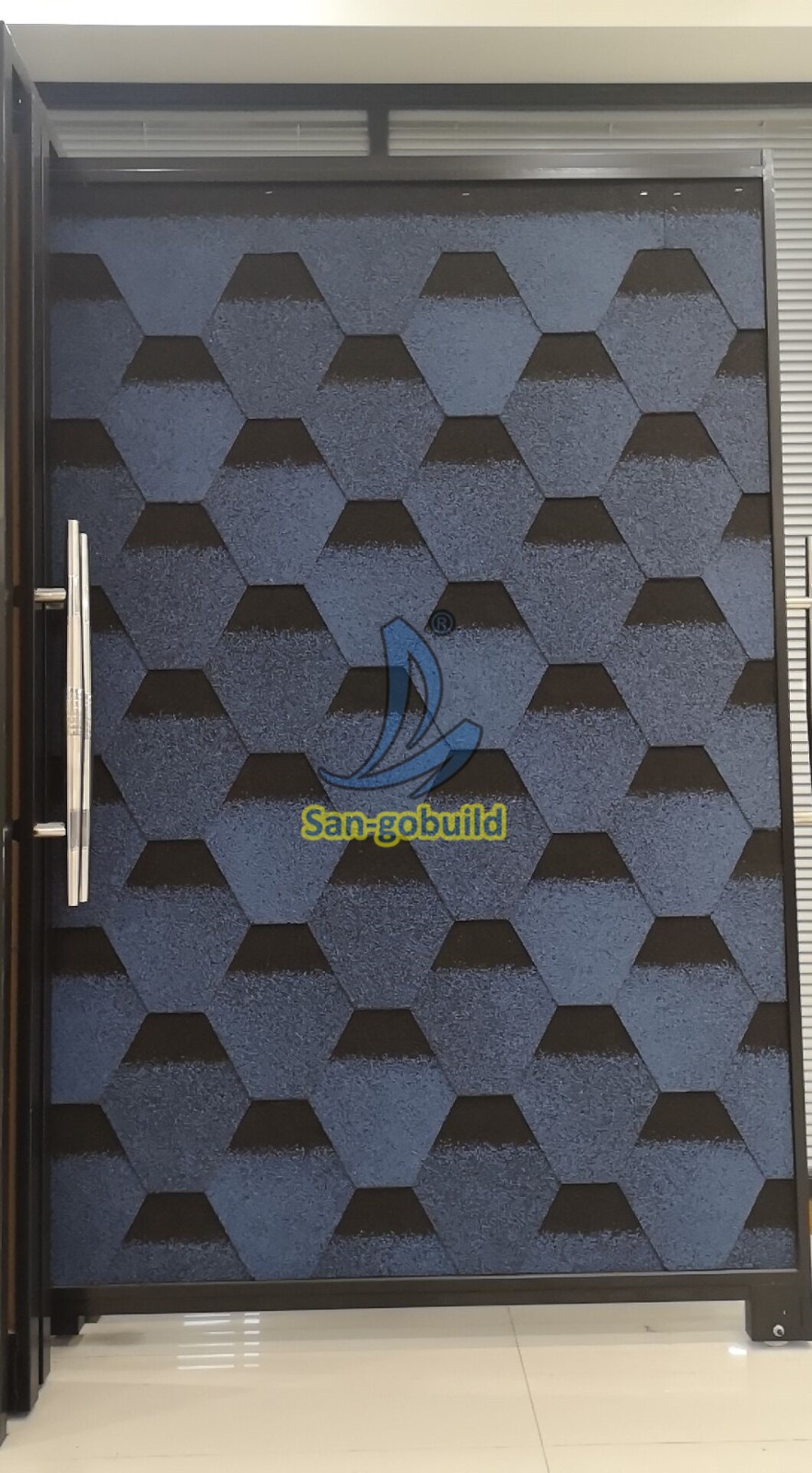 Becides, we have many another colors for choice.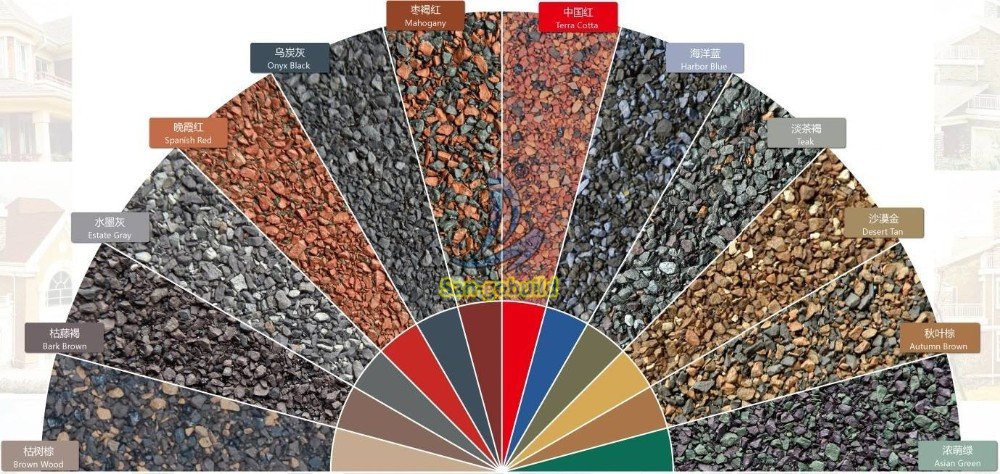 Following are the samples showing on asphalt shingle products exhibitions.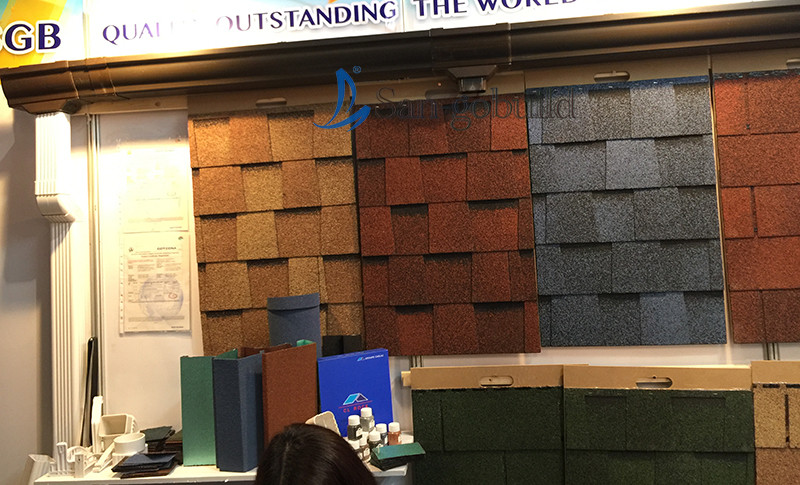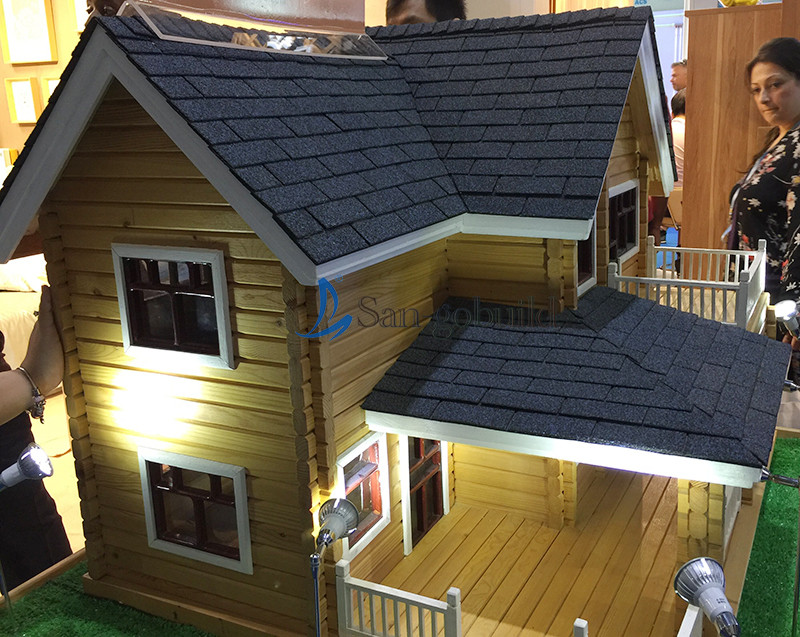 If you want any more information on the asphalt shingles, please feel free to call us by 0018969129826 or 0018969128058.