Brief Introduction of Interlocking Shingle Roof Tiles.
| | |
| --- | --- |
| Product name | Colorful Stone coated Metal Roofing Tile |
| Type | Interlocking Shingle Roof Tiles |
| Material | Al-Zinc Sheet, Stone Granules |
| Color | Customized |
| Standard | GB/T20474-2006 ASPM SGS |
| Oversize | 1348mm*365mm |
| Effective size | 1290mm*315mm |
| Coverage area | 0.41 sqm |
| Weight | 2.8-3.3kg/pcs |
| Package | 500pcs/pallet ,6000-10000pcs/20'ft |
Why choose interilocking roof tile design?
Interlocking Stone Coated Shingle Tile is mostly used in North America or On the Plywood & Concrete Slop Flat Roof.
There is a lot of Advantages that the normal tile cannot compete, they are:
1.Batten Free
2.Fast Installation
3.Labor Cost Saving
4.Zero Leakage & Rust Proof
5.Wind Resistant
6.Full Set Accessories
7.50 More Years Warranty
The raw material of Interlocking Shingle Roof Tiles.
Interlocking Shingle Roof Tiles are made from galvalume steel and then coated with stone chips and attached to the steel with an acrylic film.
This is the interlocking shingle tile mold pressed from galvalume steel board, coating composition is 55% aluminum in weight ratio (80% surface volume ratio), 43.4% zinc, and 1.6% silicon.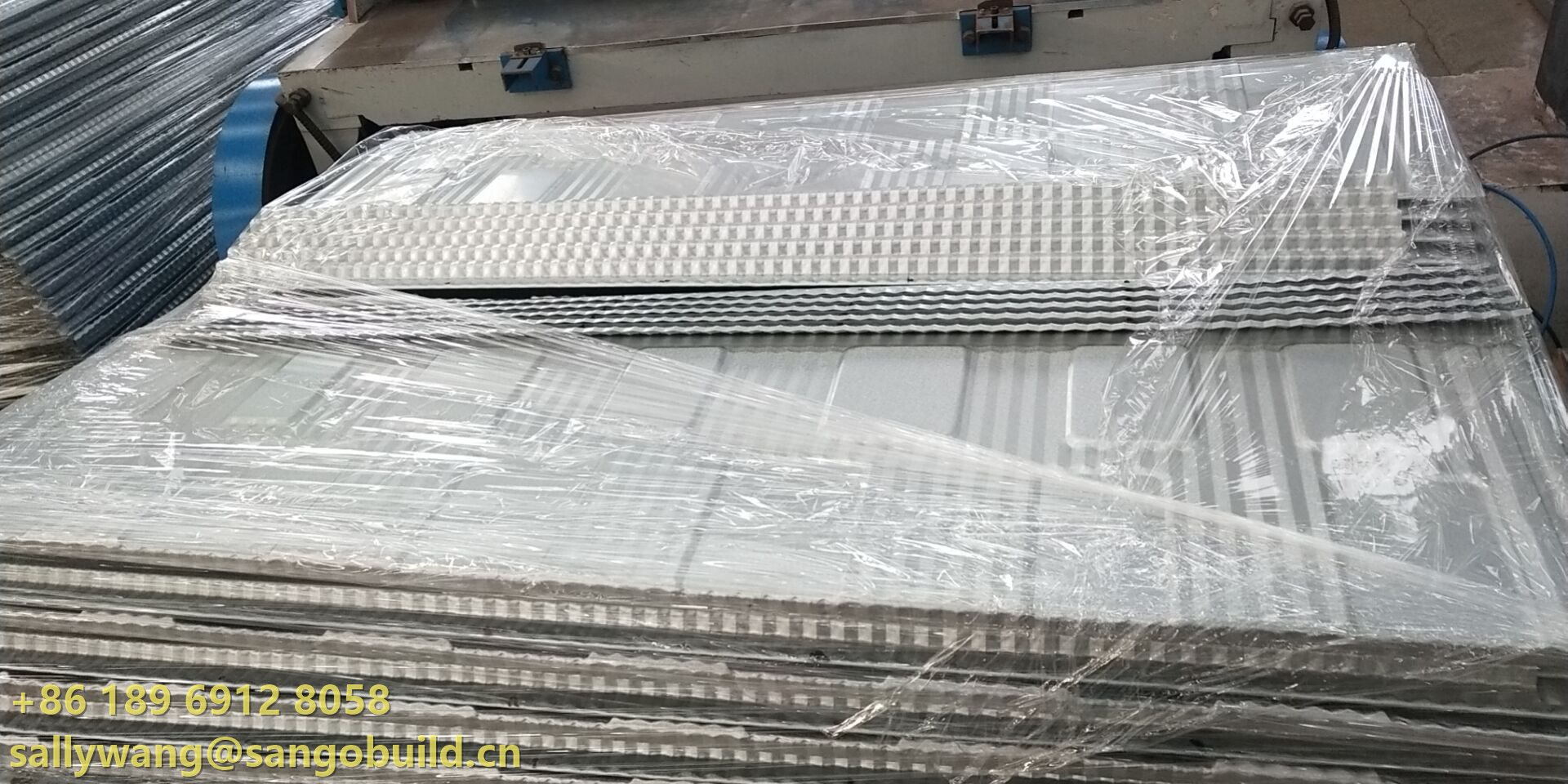 The sueface of the interlocking shingle roof tile mold was coated with CL ROCK(a French brand) stone chips by special glue. This color is Timberwood. The CL ROCK brand stone chips is anti-fade.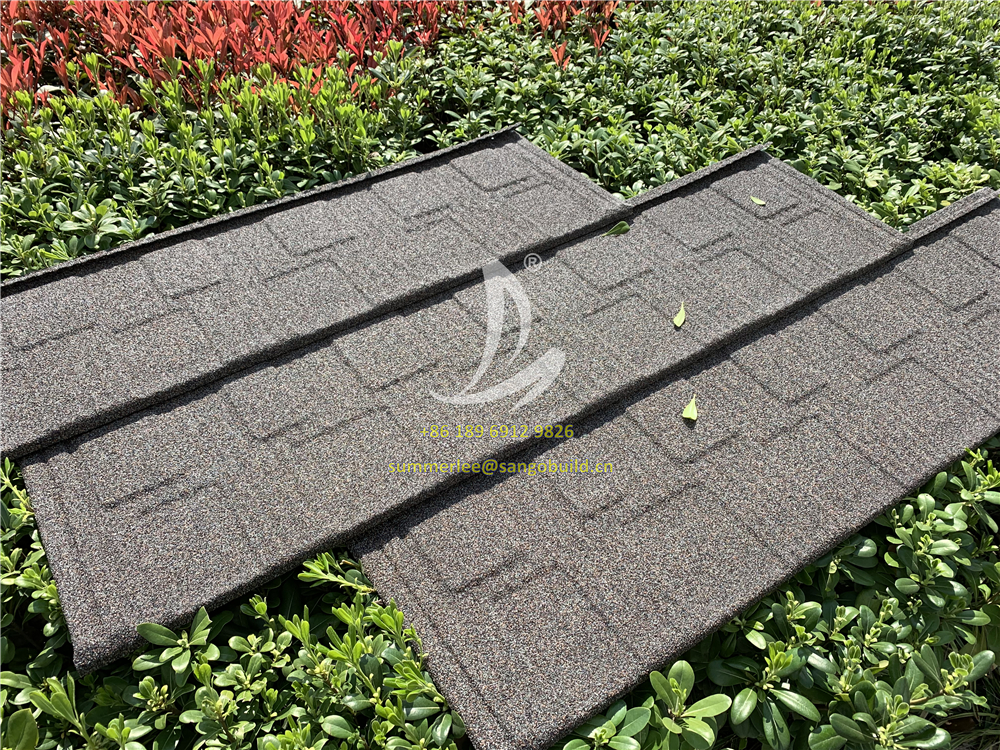 The package information of Interlocking Shingle Roof Tiles.
Usually 400-600 pcs of interlocking shingle tiles could be packed on one wood pallet, totally 6000-10000 pcs would be hold in one 20ft container.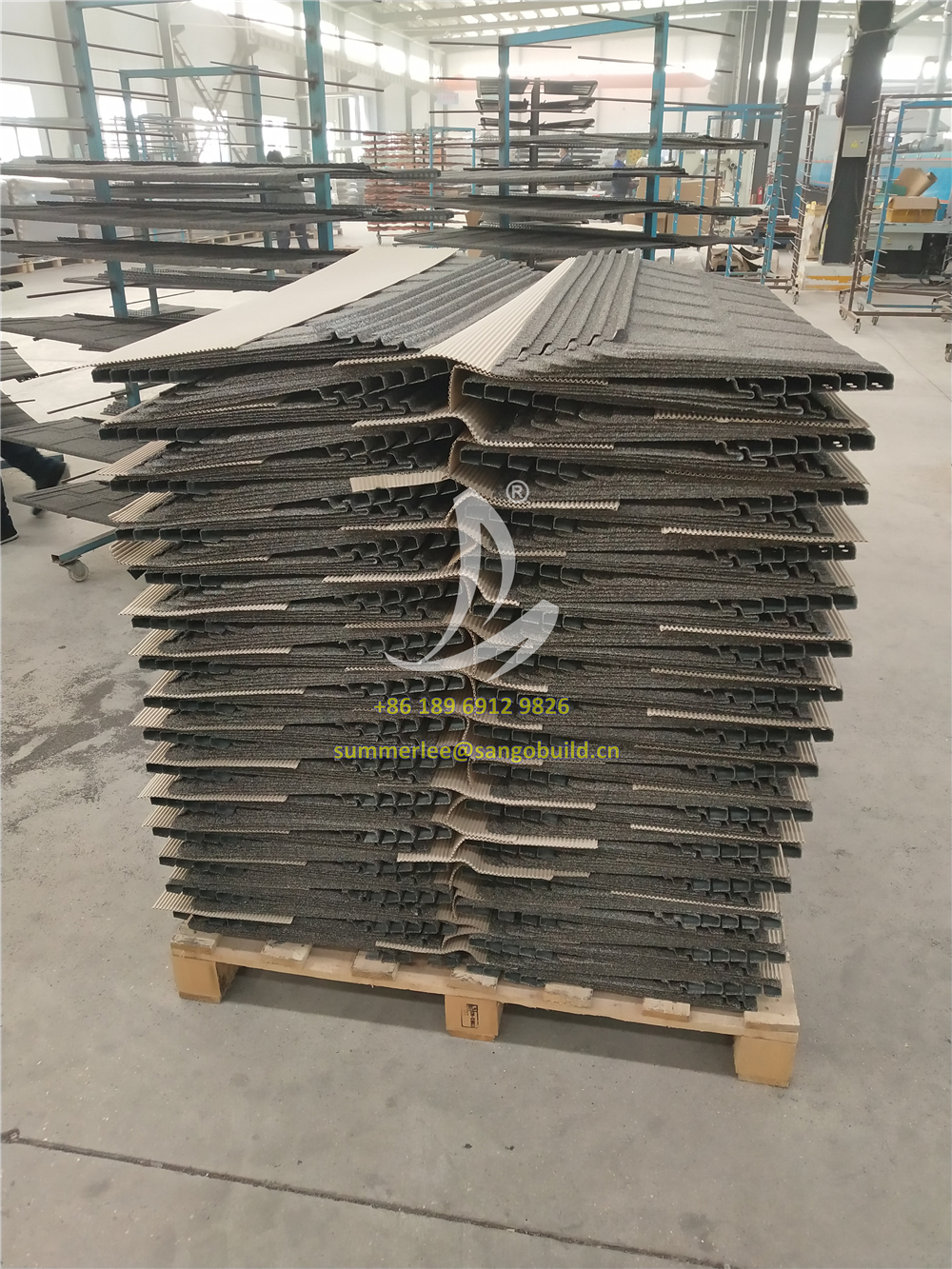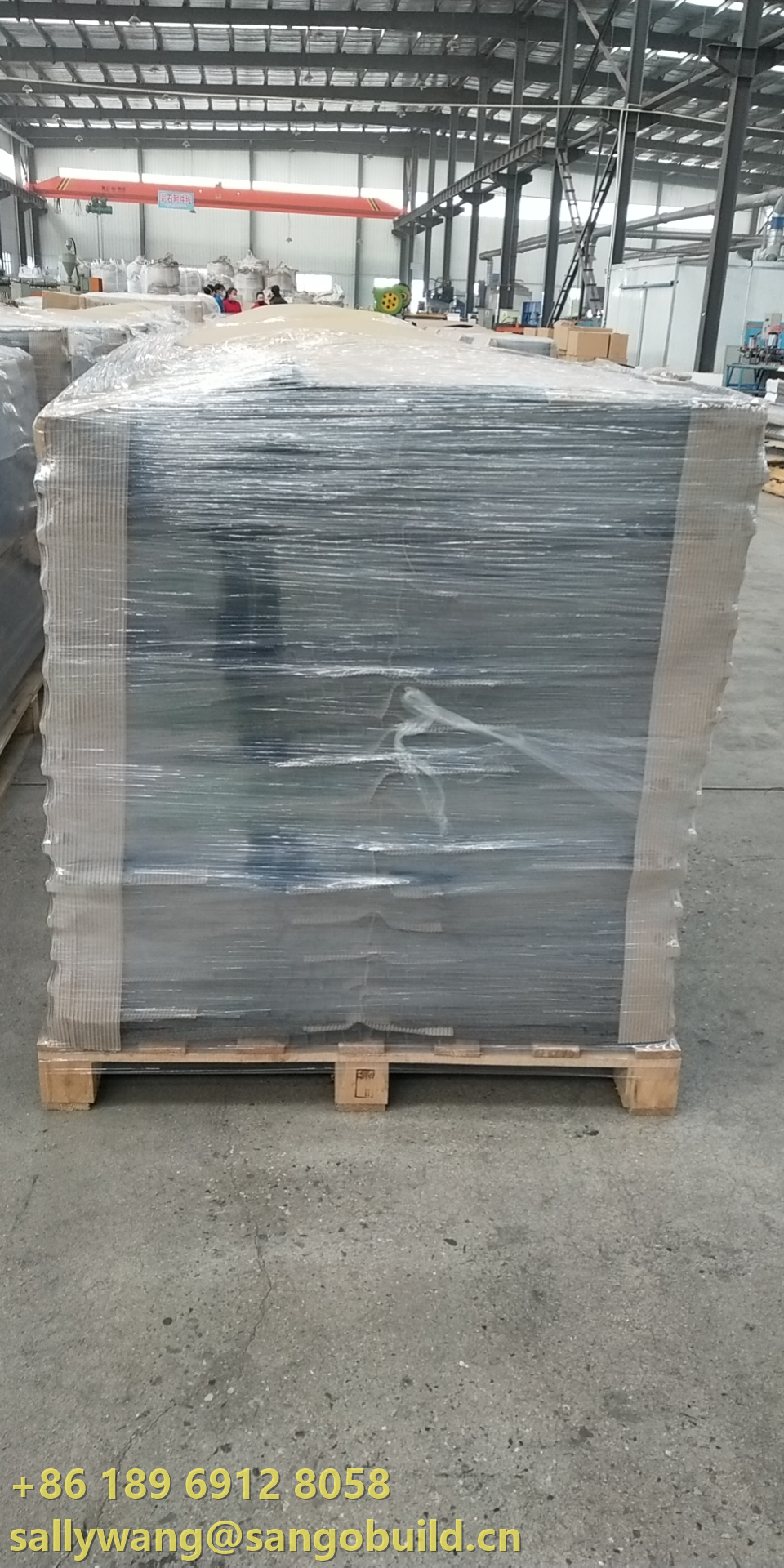 Any more question on this interlocking shingle roof tile, pls feel free to contact
+86 189 6912 9826
summerlee@sangobuild.cn
or
+86 189 6912 8058
sallywang@sangobuild.cn.