How To Repair Scratches On Tiles?
Shingle tiles are easy to turn yellow after using for a long time. Do you know how to clean them? How to repair scratches on tiles?
First, how to clean yellow tiles?
1. Mixed salt and vinegar cleaning
Remove a small amount of table salt, mix it with 6% saltwater, and a small amount of vinegar. The cleaned shingle tiles will be particularly clean and beautiful. In addition, white vinegar has a good sterilization effect. It can also keep the air and environment quality in the home by cleaning at intervals.
2. Use multifunctional decontamination cream
Shingle tiles on the ground are easily contaminated by oil, rust, soap, etc. The use of multifunctional decontamination cream can keep the surface of the shingle tile clean and bright. And in the joints, it is also easy to hide dirt and dirt. We can use a toothbrush to dip in the decontamination cream to remove the dirt, and then apply a layer of the waterproofing agent. This will not only play a role in preventing water seepage but also resist mold of breeding.
3. Use the acid cleaner
You can use it if there are lime, cement stains, limescale on the tiles, or urine stains that our bathroom often has. But when we use it, we must be careful not to get it on our skin, read the instructions when using it, and do not spray into our eyes.
Second, how to repair the scratches on the tiles?
1. Use a tile repair agent. Use a brush dipped in the repairing agent to trace the scratches, and then paint again after 30 minutes, and then repeat after drying until the scratches are reflected from the side so that the scratches on the floor shingle tile can be maintained clean for a long time after treatment.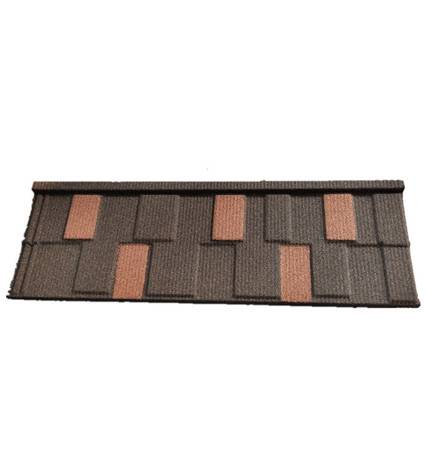 2. Use detergent. You can soak it in the cleaner for 3 minutes and then scrub. The floor tile cleaner will become loose after it reacts with the metal scratches. Wipe it with a damp towel moistened with the cleaner. The clean tile surface will show up immediately. The surface of the floor shingle tile is affected, and the gloss will not change in any way.
3. Use paint or nail polish. For slightly obvious scratches, you can dip a little paint in the same color as the tile, or wipe it lightly with nail polish. Remember to clean the tile surface before wiping.
4. Use toothpaste. For minor scratches that do not damage the surface structure of the tile, apply toothpaste evenly around the scratches, wipe it with a dry cloth, and then apply some wax oil on it, and wipe it with a clean cloth.
5. Waxing. For slight scratches, waxing can be used to dilute and cover-up. After the above introduction, everyone knows how to clean the yellow tiles? There are many ways to repair scratches on tiles, and you can choose according to your actual situation.
We are shingle tiles suppliers. If you are interested in our products, please feel free to contact us.