Asphalt Shingle is designed for slope Roof( Gradient: 15°- 90° ), which are composed of : a base material---glass fiber mat which
provides support for the weather-resistant components and gives a shingle strength; asphalt and fillers; and surfacing material,
generally in the form of colored mineral granules,our products use high-temperature sintering basalt granules, that provides more
protection from impact and UV degradation and improves fire resistance.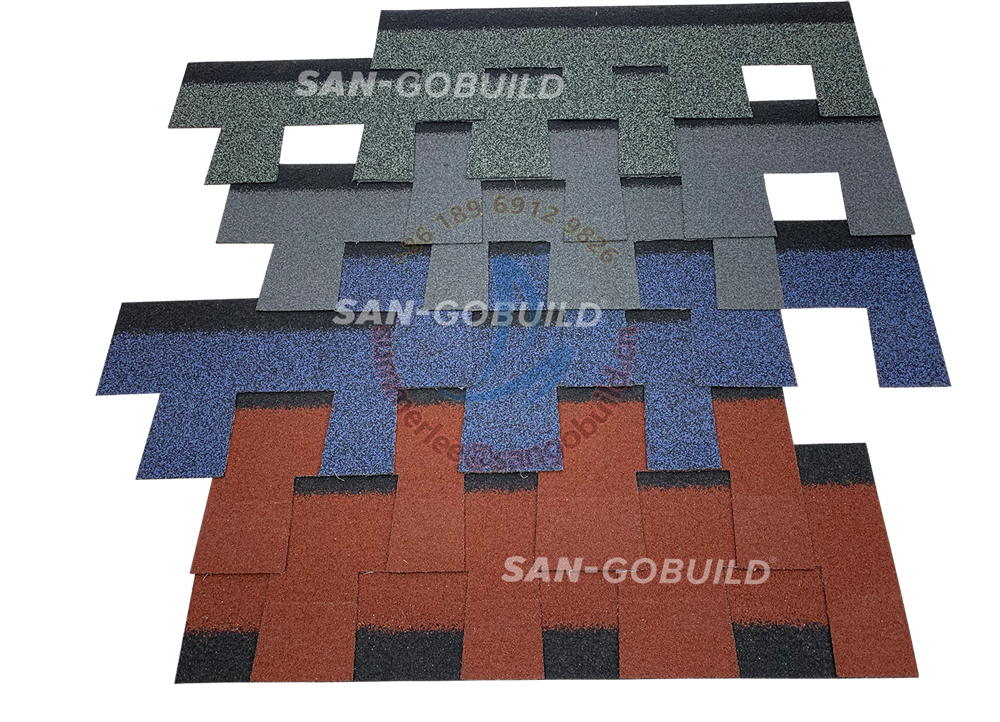 What is Shingle?
Shingle, an asphalt roof tile, an inclined roof covering material, is a widely used product, whose application increase everyday.The minimum roof incline advised for the application of Shingle sheets is 20%.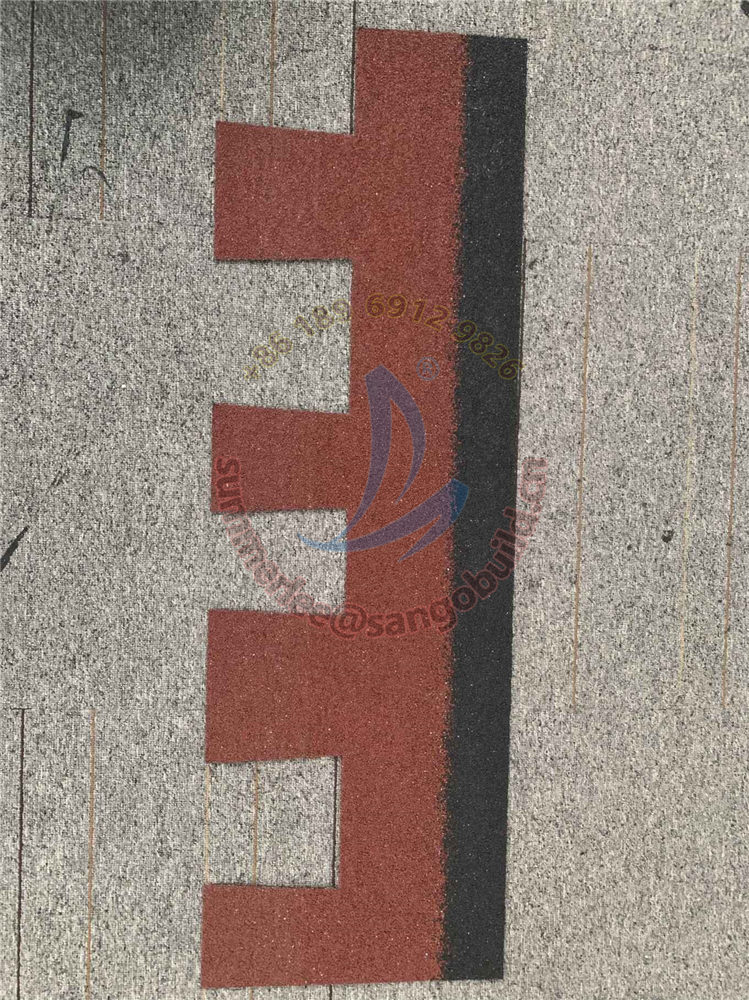 The production stages of shingle manufactured with a strong fiberglass reinforcement and resistant oxidized body are as follows:
•The mixture prepared using high quality bitumen is directed to production lines after it under goes quality control.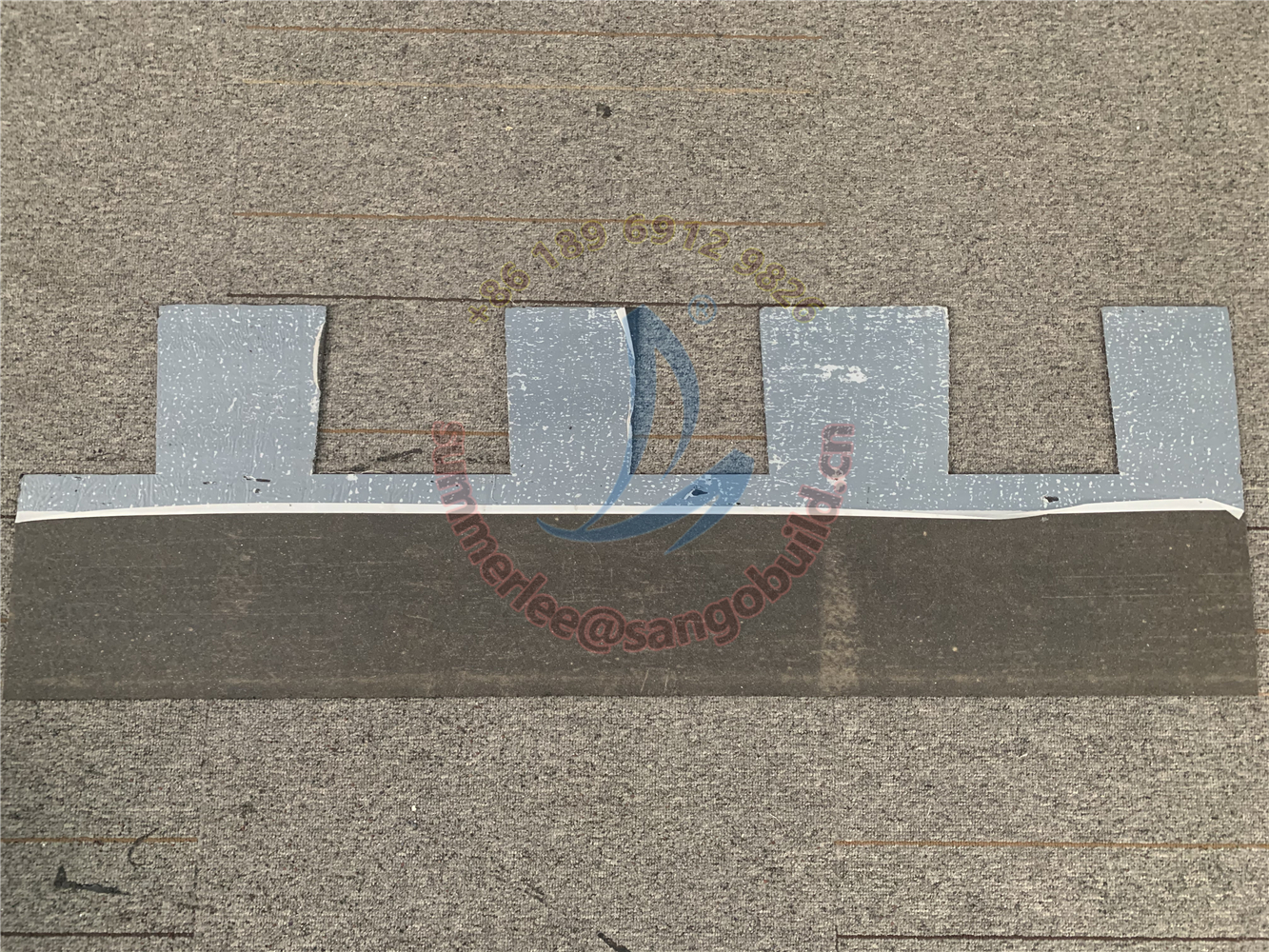 •Shingle, having been incorporated with fiberglass reinforcement on production lines, is color granulated on its top surface after necessary thickness is obtained. Furthermore its subsurface is coated with fine sand. Self-adhesive bitumen is applied on sheet surfaces after application to improve wind and sealing performance.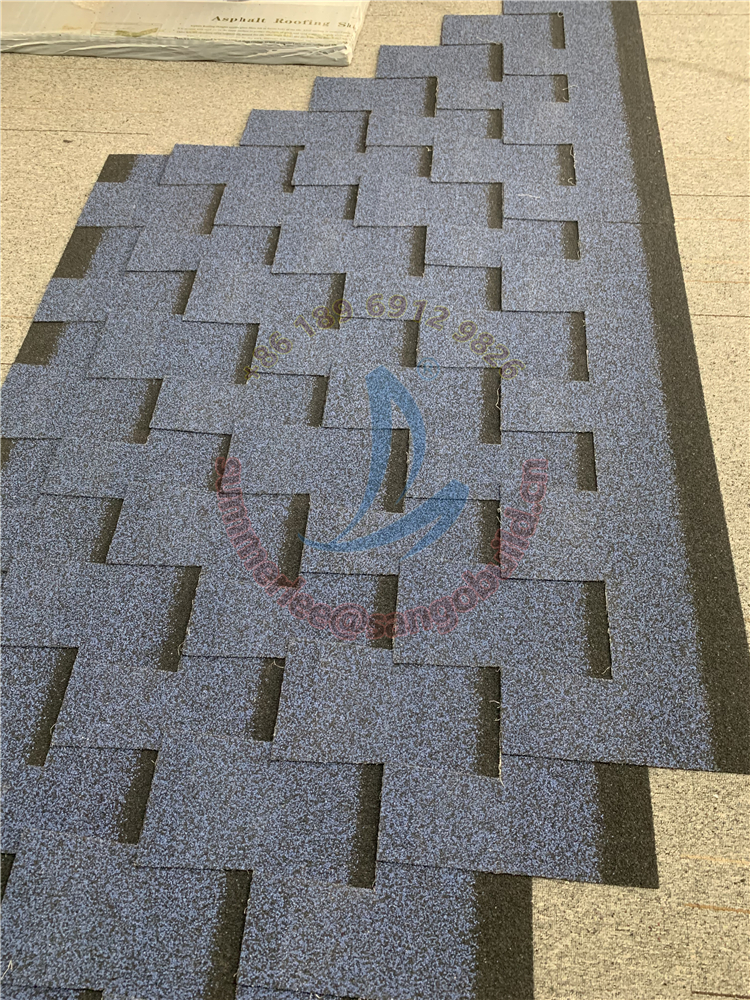 •Shingle which has the form of sheet is cut in desired form and fed to the packaging unit to be ship to the customers.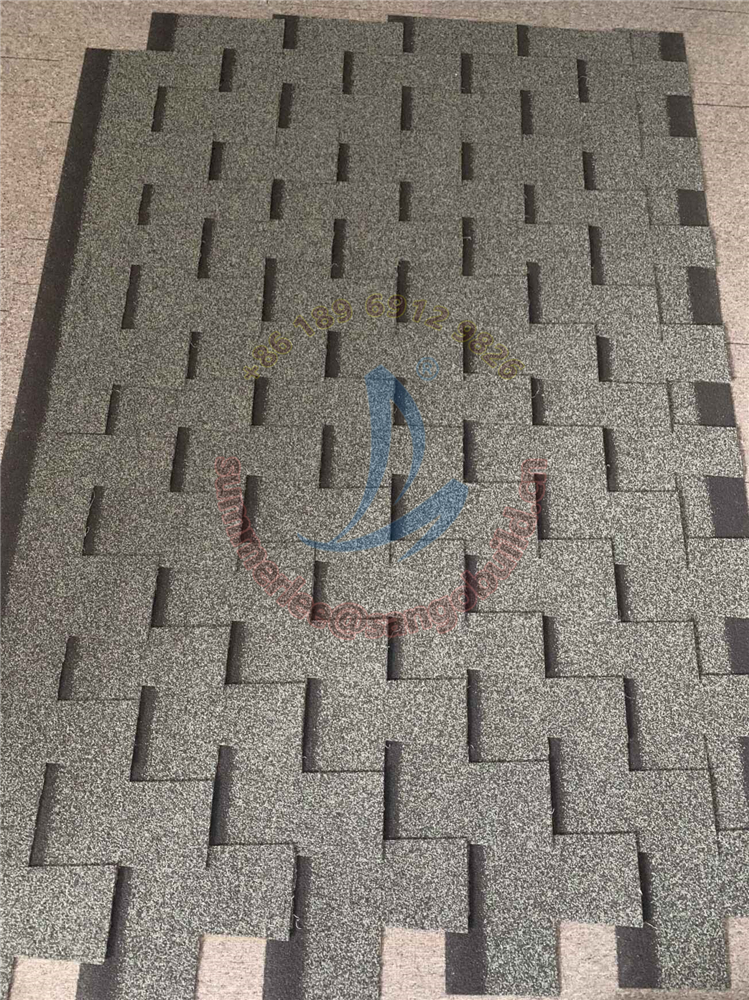 •The products are delivered to the shipment warehouse after they undergo quality control and are approved for shipment.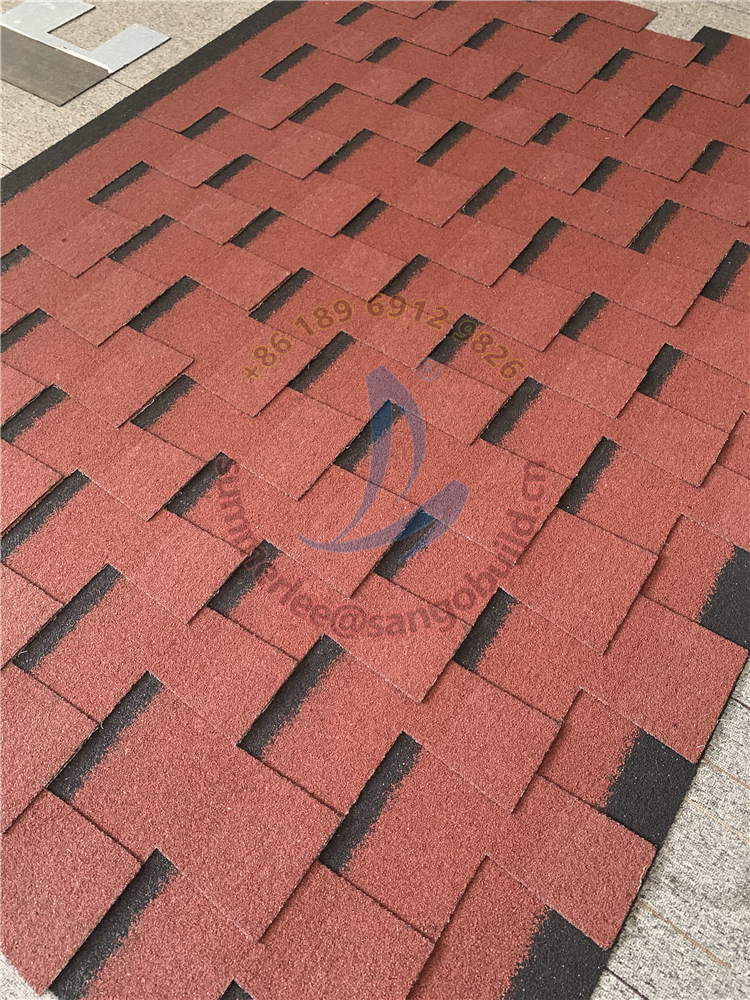 Any more question on this interlocking shingle roof tile, pls feel free to contact
+86 189 6912 9826
summerlee@sangobuild.cn