A roof is usually the first line of defense on any building; It protects the building's occupants and their treasures from nature's elements such as rain, strong winds, heat as well as cold. Over time, roofs have evolved from just covers over people's heads to aesthetic elements in a building's design.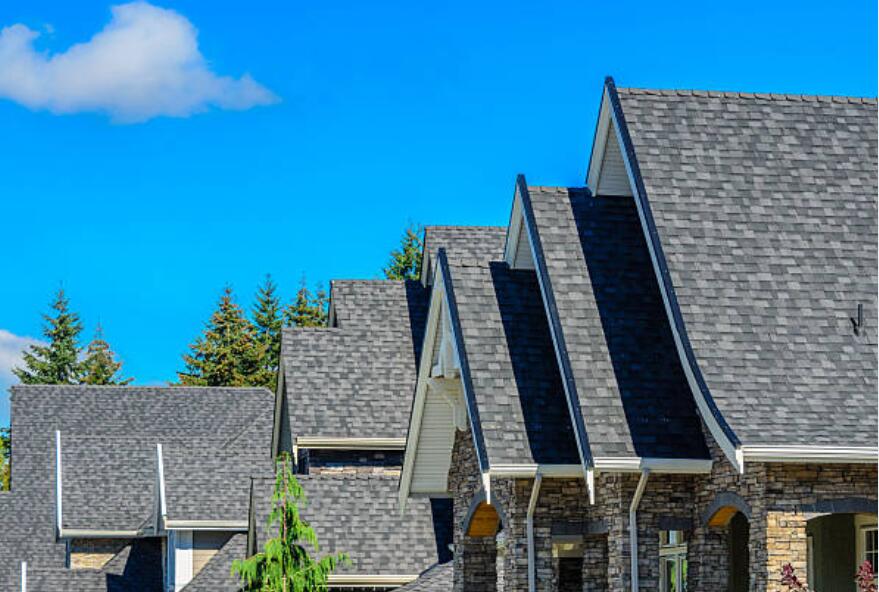 Today, our focus will be on laminated asphalt roofing shingles.
Asphalt Roofing shingles
Before asphalt shingles were invented, the most common type of roofing shingles was wooden shingles. This is because wooden shingles were readily available (since their base product is wood), they were light in weight and could also take varying roof angles. The main disadvantage of wooden shingles besides the quick deterioration following exposure to changing weather patterns was that they were quick to catch and spread the fire. These shortcomings, among others, led to the innovation of fireproof and water-resistant asphalt shingles.
The first asphalt shingle produced was a single ply roofing shingle with 3 tabs per ply meaning that each tab was separated by a slit from the next tab. With all their advantages, the asphalt shingles did not perform well for low-pitched roofs, as stagnating water on the roof could easily find its way into the roof structure. These asphalt shingles however performed well on high pitched roofs from 25 degrees and above. The roof pitch refers to the steepness of a roof and is always expressed in degrees.
Laminated Asphalt Shingles
As roof designs and complexities continued to evolve, technologies in the manufacturing of asphalt roofing shingles continued to evolve. Homeowners and developers needed a product that could fit their specific style; a true expression of their individuality.
This is how the double-layer asphalt shingles also known as laminated shingles was born. The term architectural simply refers to their high-level aesthetic features while laminated emphasis the concept of binding two layers of the traditional asphalt shingles together.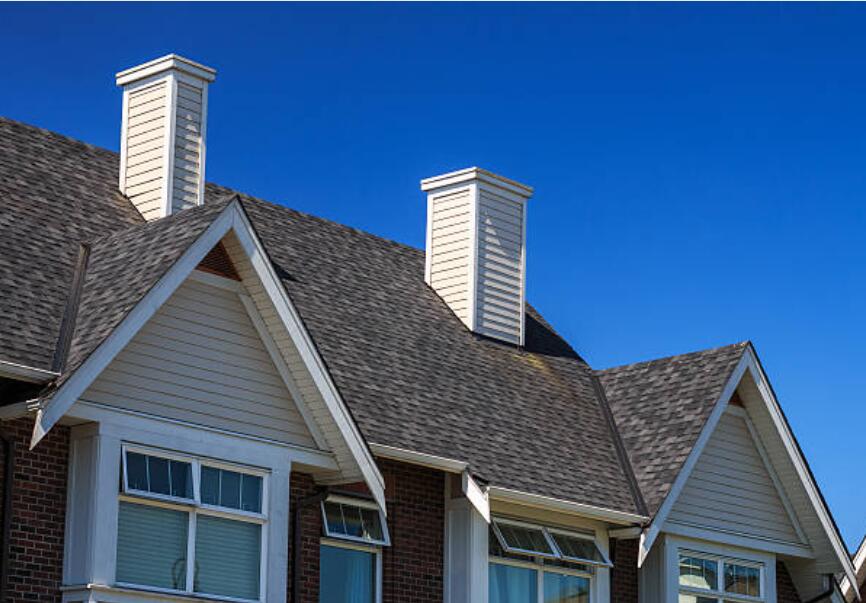 Features of Laminated Asphalt Shingles
Blow Off Protection
The Laminated Asphalt Shingles come with printed nail lines that guide installers to position and fasten the shingles correctly. This helps to help keep them on the roof and prevent them from blowing off in high wind.
Built-In Algae Resistance
The Laminated Asphalt Shingles have special algae-resistant granules to help inhibit the growth of blue-green algae that can cause unattractive black stains, streaks, and discoloration of the shingles.
Exceptional Bonding
For most roofs, when the wind lifts them up, water can sneak in underneath and cause a leaky roof. Laminated Asphalt Shingles have sealant strips that are activated by the sun's heat to create a strong bond and ensure maximum protection against wind uplift, blow-off and water penetration.
Fiberglass Mat
Cambridge double-layer asphalt shingles have a fiberglass mat that is coated top and bottom with weathering asphalt, then surfaced with colored granules. It's heavy-duty for exceptional durability and structural integrity.
Benefits of Laminated Roof Shingles
● Highest wind ratings compared to other asphalt shingles- Cambridge shingles have the highest wind resistance above 130MPH, not only because they are heavier in weight but also because they are specifically engineered to withstand more stringent weather changes.
● Impact resistance and fire resistance.
● Built-in Algae resistant granules hence no ugly stains and discoloration on your roof.
● Available in the full range of colors to blend in with your exterior walls.
● Efficient to install due to the smart nailing zone provision with an additional wind blow-off protection.
Would you like to know more about the architectural Laminated Asphalt Shingles? Feel free to Get in Touch with us for more information on our Roofing materials and products which include supply and installation of APP Waterproofing membrane, Roofing Shingles and Stone Coated Roofing Tiles among other Roofing Boards and accessories.