Butyl Tape - Best Sealing Waterproof Material for Construction
Butyl tape uses butyl rubber and polyisobutylene as main raw materials and reconciles, squeezes into the strip, covered with isolation paper. And coil it into a roll shape.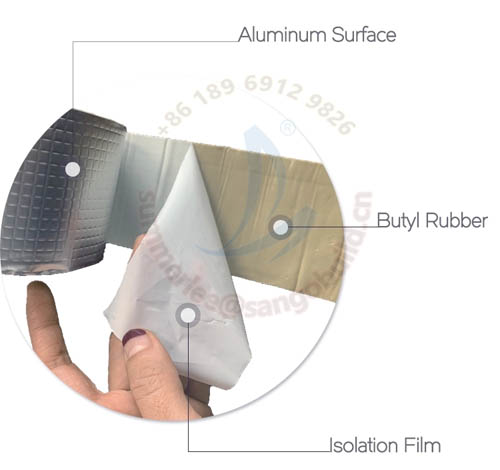 Specifications:
·Product name: butyl tape.
·Material: butyl rubber and polyisobutene blending.
·Color: black. Other colors are also available.
·Width: 15 mm - 1200 mm.
·Thickness: 1 mm, 1.2mm.
·Service life: more than 20 years.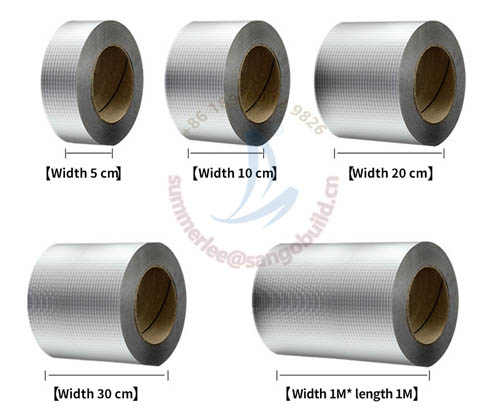 Features:
·Good weather resistance and aging resistance.
·Strong adaptability to interface deformation and cracking.
·Construction process of waterproof sealing tape is simple.
·To adhesive surface, it has the seal, shock absorption, protection properties, etc.
·Bond strength, high tensile strength, elasticity, good extension performance.
·Its adhesion, waterproof, sealing, low-temperature resistance and good follow nature.
·Completely free of solvents, so no shrink, no emit toxic gases, convenient construction.
Applications:
Because of its convenient construction and perfect strong adhesion, butyl tape is welcomed by many architectural construction enterprises. It is suitable for foundation engineering roof waterproof, underground facilities waterproof, tunnel, water supply and drainage works, culvert, steel structure. It can also be used for treatment tanks, sedimentation tanks, water supply, and drainage pipeline joints' sealing waterproof. As well as for cement, wood, PC, PE, PVC, EPDM, CPE materials bonding, etc.