The biggest bang for your buck. That's what Asphalt Shingles on a roof can provide to you, the homeowner. It's not the most durable material. Durability and longevity belong to metal roofing and natural slate. For the value, though, Asphalt Shingles are hard to beat, especially when viewed through the prism of their low upfront cost and high near-term home improvement ROI.
Did you know? An asphalt shingle roof, such as 30-year architectural shingles, can often be installed for under $12,500 on a small or mid-sized house in the US. For a relatively modest upfront cost, you can expect to get at least 10 to 15 years of roof protection or longer, depending on the type of shingle you choose.
Pro Tip: Generally speaking, you will get a much better ROI and longer service lifespan by installing architectural shingles as opposed to 3-tab.
That said, on a per sq. ft. basis, you can expect to pay anywhere from $4.00 to $7.50 to install architectural shingles on a typical single-family house (up to two floors) in the US.
As you can see, roof pricing is highly regional, because the cost of professional labor and associated costs of doing business including insurance costs can vary a lot in different parts of the country.
Note: Larger remodeling companies and general contractors will charge up to 30% more to install a new roof than a smaller roofing company. The reason being is that larger companies have some serious overhead costs that get priced into their roofing services.
America went from using slate and cedar (wood) shakes and shingles as predominant materials for covering their homes, to what was at the time the newly unveiled asphalt shingles. The reason for this was two-fold; The new asphalt shingle was made to look very similar to the slate tile, but at a much more affordable cost.
Like all things mass production, it allowed millions of homeowners to enjoy decent roof quality without the need to spend a whole lot of money on a roof. Yet, like many things associated with mass production and usage, it led to a significant, and ongoing issue with the disposal of old asphalt shingles.
Understanding Asphalt Shingles Options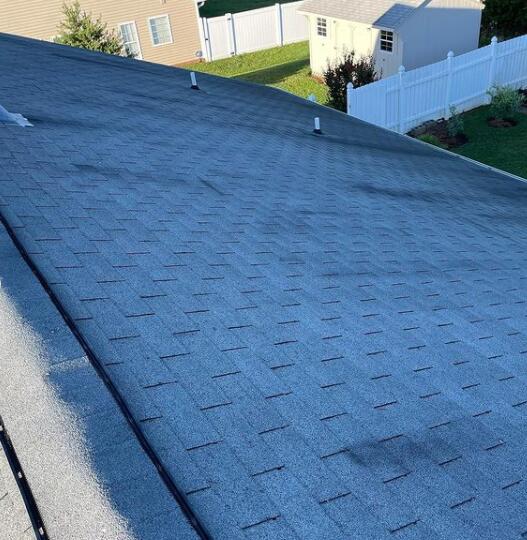 3-Tab Shingles
Strip shingles, or what we call 3-tab today, used to be the standard for nearly half a century. They offer a single layer, uniform look for the roof. They are lightweight even in today's market. But they are considered cheap and less durable than the next step up, or what we call architectural shingles.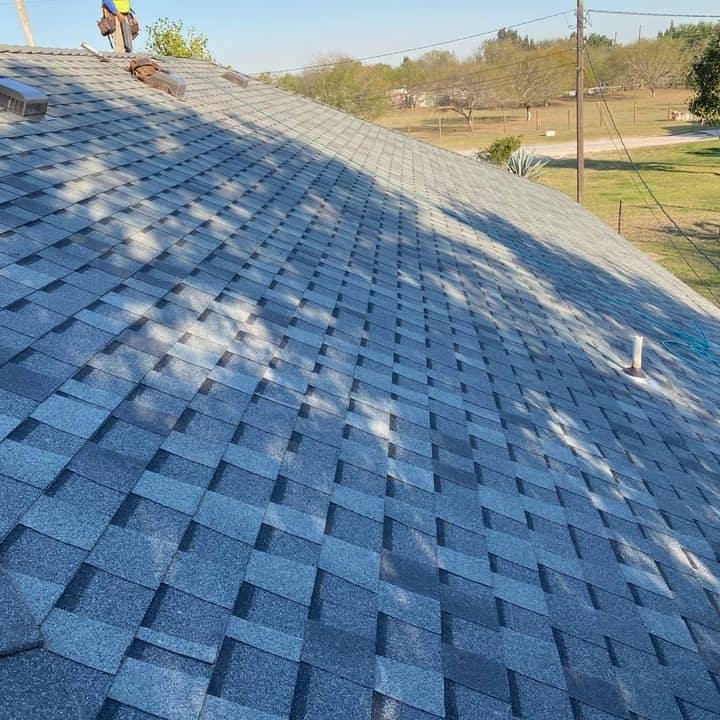 Architectural Shingles are thicker, heavier and offer far more variety than their predecessor. With 50% more weight than a 3-tab shingle, architectural shingles come at a higher cost. Though, the cost is easily justifiable with more durability, longer service lifespan and the idea that shapes of shingles can be different.
Architectural shingles are also known as laminated or dimensional shingles because there is an appearance of more depth to the roof than what 3-tab/strip shingles provide.
Many routinely refer to architectural as the premium product, but they are really the middle-of-the-road products. Premium shingles can offer even more depth and variation. These are luxury shingles are known for their totally different look. Truly premium shingles are designed to be as durable and long-lasting as possible. Here, multi-colored options exist, along with cool-roof asphalt shingles, and other cutting edge technological advancements.
To be clear, architectural shingles are the predominant product in the asphalt shingle market today. The other two options are also being sold and are quite popular in their own right.
3-tab makes for a great starter row on any type of asphalt shingle roof. Plus 3-tab can be sufficient wherever economic considerations may outweigh quality, such as on some low-priority commercial buildings and value residential roofs.
Premium shingles are deemed by many as too luxurious, but there are people willing to pay nearly twice the cost for a better designed, longer-lasting roof, which the luxury shingles provide.