Stone Coated Roofing Tile Overview
Stone coated roofing tile
are made from aluminized zinc plated steel, then coated with stone chips and attached to the steel with an acrylic film. The result is a more durable roof that still retains the aesthetic benefits of a high-end roof, such as classic or tile. Many consider a stone coated roof tile to be the most durable and long-lasting of all metal roofs, as well as being energy efficient and very environmentally friendly. It can enhance the appearance of your roof with its elegant design and wide range of colors. Coated steel roofs are designed and manufactured to withstand all kinds of harsh weather, such as extremely hot and cold weather, strong winds and heavy rain. A stone coated metal roofing tiles protects your home from all the destructive forces of nature because the tiles are designed to overlap and interlock into a horizontal fixing system. This horizontal fixing system is fastened at right angles, thus creating a roof structure that is strong enough to withstand hurricane force winds, heavy snow and earthquakes. The granular stone chips on the surface provide additional weather protection for your roof.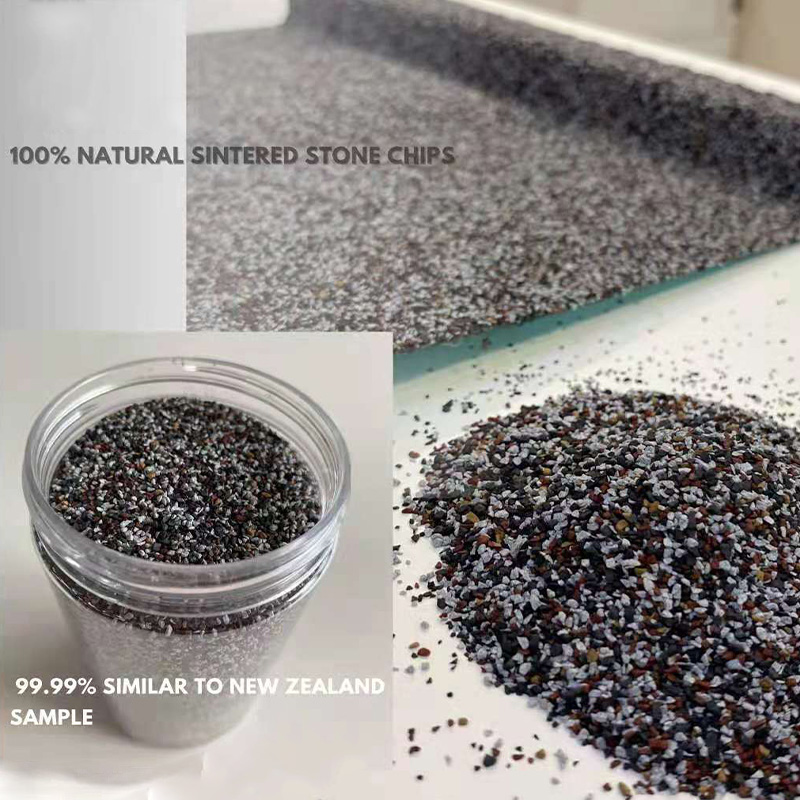 Stone Coated Roofing Tile Characteristics
FIRE SAFE--Sangobuild Roof Tile Steel Roof Tiles are classified as a "Class A" Fire Rated, non combustible roofing material, in the United States.

EARTHQUAKE--Sangobuild Roof Tile Steel Roof Tiles are an interlocking roof system. The tiles are individually fixed and are less likely to fall through the ceiling during an earthquake.

MARINE ENVIRONMENTS--Sangobuild Roof Tile roof tiles are suitable for all marine environments and are backed by our warranty.

SUSTAINABILITY--Engineered from high grade Zincalume coated steel, a Sangobuild Roof Tile roof is one of the most recyclable and sustainable building products in the world.

WEATHER SECURITY WARRANTY--Full 25 year weatherproof warranty plus a diminishing pro-rata weatherproof warranty for the subsequent 25 year.

Longevity--Stone coated roofing tile are known to last a long time when properly installed. They can last 40-70 years compared to asphalt shingles that need to be replaced about every 20 years. Since steel is more durable than most traditional roofing materials, it is a great investment for the long-term future.


Durability--Stone coated metal roof tile can withstand wind gusts, heavy rain or hail, and many other adverse weather conditions. Although many people think of it as a heavy material, stone coated steel roof tile is actually very light, weighing 50 to 150 pounds per square foot.

Low Maintenance--Most roofing materials, such as asphalt, should be inspected regularly to keep them in good working order. stone coated steel roofing tiles, however, are virtually maintenance-free! They form a thick shield around your home, protecting it from harsh weather conditions and eliminating most of the repair costs associated with traditional roofing.

Aesthetically pleasing and versatile--While function is essential, style and aesthetics are also important. Stone-coated steel roofs come in a variety of colors, textures and designs to complement almost any style of home.

Energy Efficiency--A common misconception about installing a stone coated metal roofing tiles is that it gets too hot in the summer and conducts heat into your home. Stone roof tiles actually reflect heat from the sun instead of absorbing it like dark asphalt materials do.
Stone Coated Steel Roofing Styles and Colors
Stone-coated steel roofing is a very popular choice because of the wide variety of styles and colors available. These metal roofing shingles can mimic almost any natural roofing material, including slate, wood shake, clay tile or traditional asphalt combinations. Regardless of the architectural style of the home, there is a stone coated steel option that will enhance the beauty of your home.
If you are interested in our products, or would like more information, please contact us.