What to Consider Before Choosing Roofing Style
You may have your preferences. Some homeowners prefer style over durability; others love durability over eco-friendliness. But whatever, your choice is, there are essential features you must look for before deciding which roofing type to use.
Lifespan
It's good to always consider the number of years a roofing type will stay in your home. You wouldn't want to be replacing the roof almost every five or ten years. Some roofs will last up to 100 years or more if they're properly installed. What's the expected lifespan of the roof type you're opting for.
Durability
Durability involves the capacity of your roof to withstand extremely harsh weather conditions. The wind, storm, rain, scorching heat, and high temperature are part of the things that could destroy your roof within minutes. Take this factor seriously so you don't waste much of your income on repairing and replacing the roof.
Cost
The costs of buying materials, installation, and maintenance vary when it comes to choosing the type of roof on your home. You may decide to go for the roof type that standards at average cost without compromising quality.
Ease of installation
Installation is an important aspect of your roof. Typically, roof types that are difficult to install pose a lot of challenges to the roofing contractor and engineer. Give the easy installation process a thought. But be sure that your roof is properly installed and underlaid to avoid leakage and slipping away.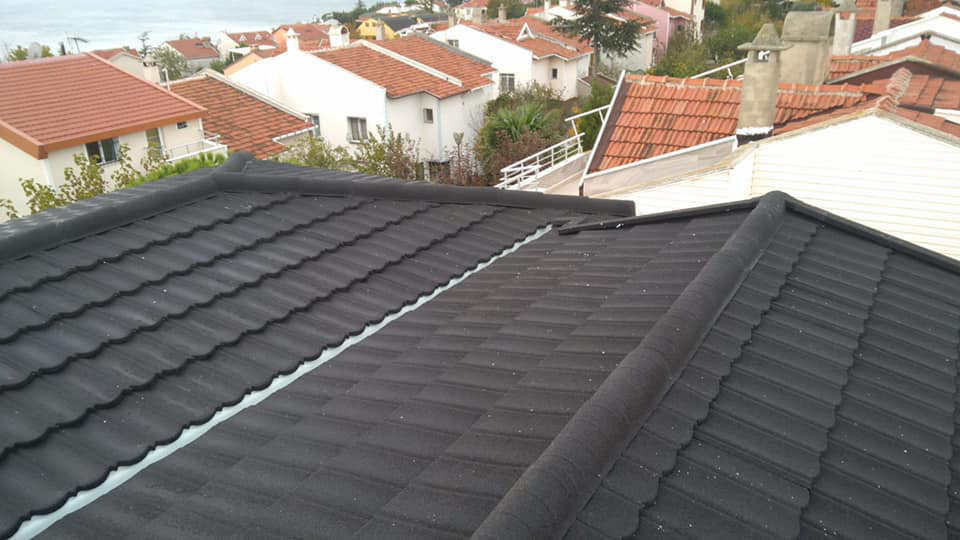 Eco-friendly
Some roof types save energy and are environmentally friendly. Be sure the roof on your home is not the type that will release serious heat and make living under it a hellish experience.
Conclusion
Having considered some of the types of roofs on the market, you can be sure whatever type you settle for has its pros and cons. It's all about you and what your preferences are.
San-gobuild Roof Tiles Give Your Home Style and Functionality
Like most of us, you want your home to be a statement about good taste as well as an investment. Regardless of which roof tile you choose, you can be confident that your new roof will add to your home's increased curb appeal as well as its resale value. Beauty isn't the only thing you need from your roof – it needs to keep your home dry for years to come, and we build our roof tiles with that specific purpose in mind. We proudly offer a 50-year limited lifetime warranty on all of our roof tile products. You can be confident that you have made a wise decision when you choose beautiful san-gobuild roof tiles. Contact san-gobuild team for a sample!