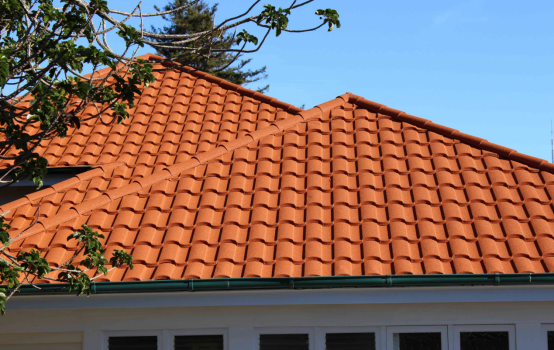 As a roofing contractor, you're likely approached by a variety of home and business owners, all of whom have different priorities in mind for their individual projects.
For some, energy-efficient roofing is right at the top of their list. For others, things like durability and longevity factor in when it comes to choosing material.
If selecting an energy-efficient roofing option is important to the person you're working with, continue reading below for tips you can reference.
How SANGOBUILD Stone-Coated Metal Roofing Improves Energy Efficiency
When it comes to improving energy efficiency (aka thermal performance) with a roof upgrade, there are three characteristics to consider. These include:
· Emissivity: The ability of the roof to radiate solar heat gains up and away from the house or building.
· Thermal Resistance: The measurement of a temperature difference by which a material resists a heat flow.
· Reflectivity: The ability of the roof to reflect radiant heat back to the direction from which it came before it has a chance to be absorbed.
Since metal roofs reflect heat up away from buildings, they are known as one of the most energy-efficient roofing materials. Take the metal hood of a car, for example. Even with the heat from the sun and the engine above and below, the metal hood quickly cools when the car is parked in the garage and the engine is turned off. In just minutes, the metal hood has dissipated the heat so well that the car feels cool to the touch.
And while an uncoated, standing seam metal roof can upgrade a roof's overall emissivity and reflectivity, SANGOBUILD stone-coated metal roofs take thermal performance even further.
Infrared-blocking color pigments in SANGOBUILD's stone-coated granules effectively block infrared radiation from the sun which is the source of accumulating heat. These infrared-blocking pigments increase the natural solar reflectance of the metal roof substantially more than other metal roofing products.
Save on Cooling and Heating Costs with a SANGOBUILD Metal Roof
By reflecting heat up and away from the home, metal roofs can decrease attic temperatures by as much as 69%.
The reflective properties of modern metal roofing can reduce cooling costs by up to 25% and homeowners with a SANGOBUILD roof can see even higher savings.
These savings add up year after year, especially considering a metal roof has a lifespan that is two to three times longer than traditional roofing materials like asphalt shingles.
A modern metal roof can increase home value by up to 6% and homeowners who upgrade to metal roofing are typically able to recoup an extremely high rate of the roof's cost.