There are many dangers when the rainy season and your home isn't equipped with a proper water drainage system, but they can be summarized in two words: water damage. If it was common knowledge just how much people spend on home repairs because of water damage, everybody would go out and have rain gutters installed at once.
Having a rain gutter installation that works should save you a lot of trouble once the rainy season hits because what properly working gutters do best is redirect water away from your property's foundations and structure. The way they do this is by catching the water sliding down your roof when it rains and taking it to ground-level in a controlled manner using a very important piece: downspouts.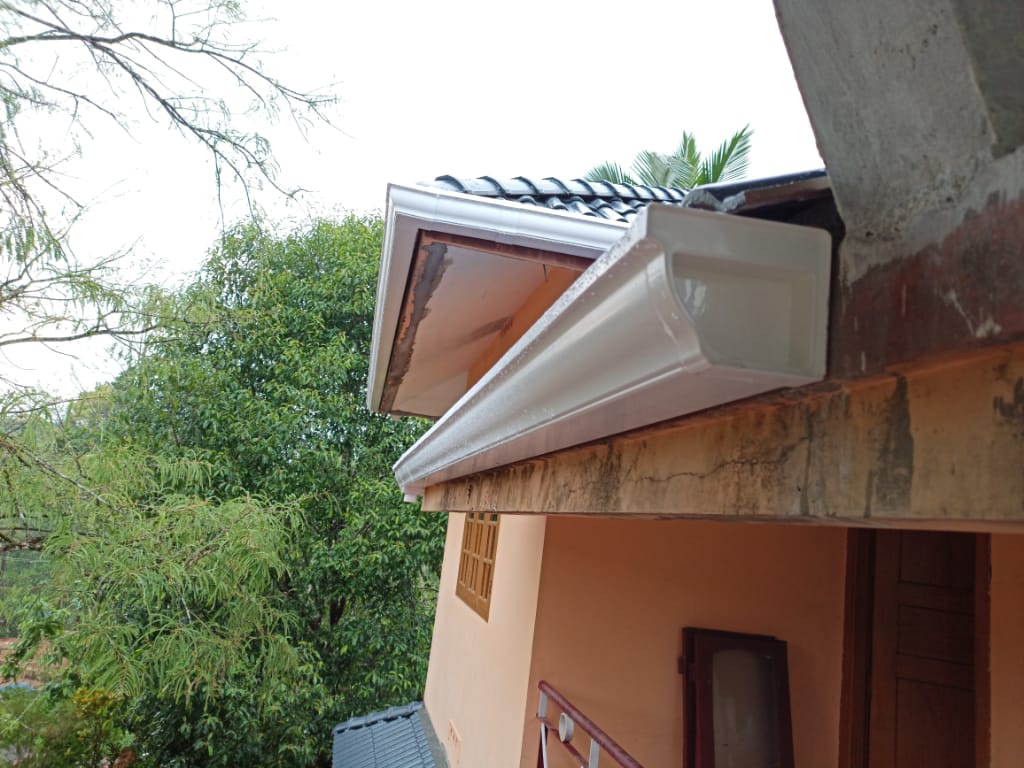 "But, what are downspouts?" you may ask. The answer is quite simple: they are closed channels or pipes connected to the rain gutters on your roof, which are placed strategically to guide water to the least vulnerable spots of your property. They can be connected to other types of ground drainage systems to make them even more effective in keeping your property as dry as possible. Downspouts are a key piece to rain gutter systems, as there is no other way to control rainwater without spills.
But downspouts are not just functional pipes that must be attached to your gutters and ruin the appearance of your property. Rain gutters and downspouts can be customized according to your needs and tastes, and many property owners have managed to make a water feature out of their downspouts.
Regarding the customization of your downspout, you can choose from a wide array of materials and types of downspouts. Whether you have chosen aluminum, galvanized steel, stainless steel or copper, options are as open as what you are willing to spend on the installation. Both aluminum and galvanized steel are highly durable for their price, just beware of denting with the former and rust with the latter. Stainless steel is the most durable and sturdy material, but it can only be installed by professionals and they are more expensive. However, if you're looking for luxury and class, you can do no better than copper, which can even be aged to the taste of the owner.
Also, you can choose from a variety of designs. Rain chains are popular among people who would like more exotic decorations, a more oriental feel to their home, and a more eco-friendly solution for harvesting rainwater, especially if they are paired with barrels or vases. If you prefer a simpler option, you can always select between a rounded shape or a square shape profile for your downspouts. Even though this may seem like an ordinary choice, square and rounded downspouts have the advantage of being able to handle larger quantities of rainwater than rain chains and other more ornamental options.
Since downspouts are a very important part of your rain gutters, they must be installed with care and in the appropriate spot. Rookie mistakes during installation could cost you because you would waste gutter material and incur possible water damage. To avoid this altogether, the best course of action is to hire professionals to do your rain gutters and downspouts installation.
If you have decided that you want to be prepared to weather the oncoming rainy season, then you should consider getting rain gutters ASAP.
If you found this article helpful then let us know in the comments section below. Likewise, feel free to share it using the share options below. Want us to cover another topic of your interest pertaining to rain gutters? If so, then like us and follow us on social media, and post to any of our social media profiles the topic you'd like us to discuss Sangobuild.