If you are considering the installation of a new asphalt shingle roof on your home, you landed in the right place.
This guide is for you.
In this asphalt roof shingle guide ››
You're going to learn everything you need to know about:
The different types of roof shingles
Various color options with roof shingles
What shingle hail damage looks like
And lots more
Let's get started.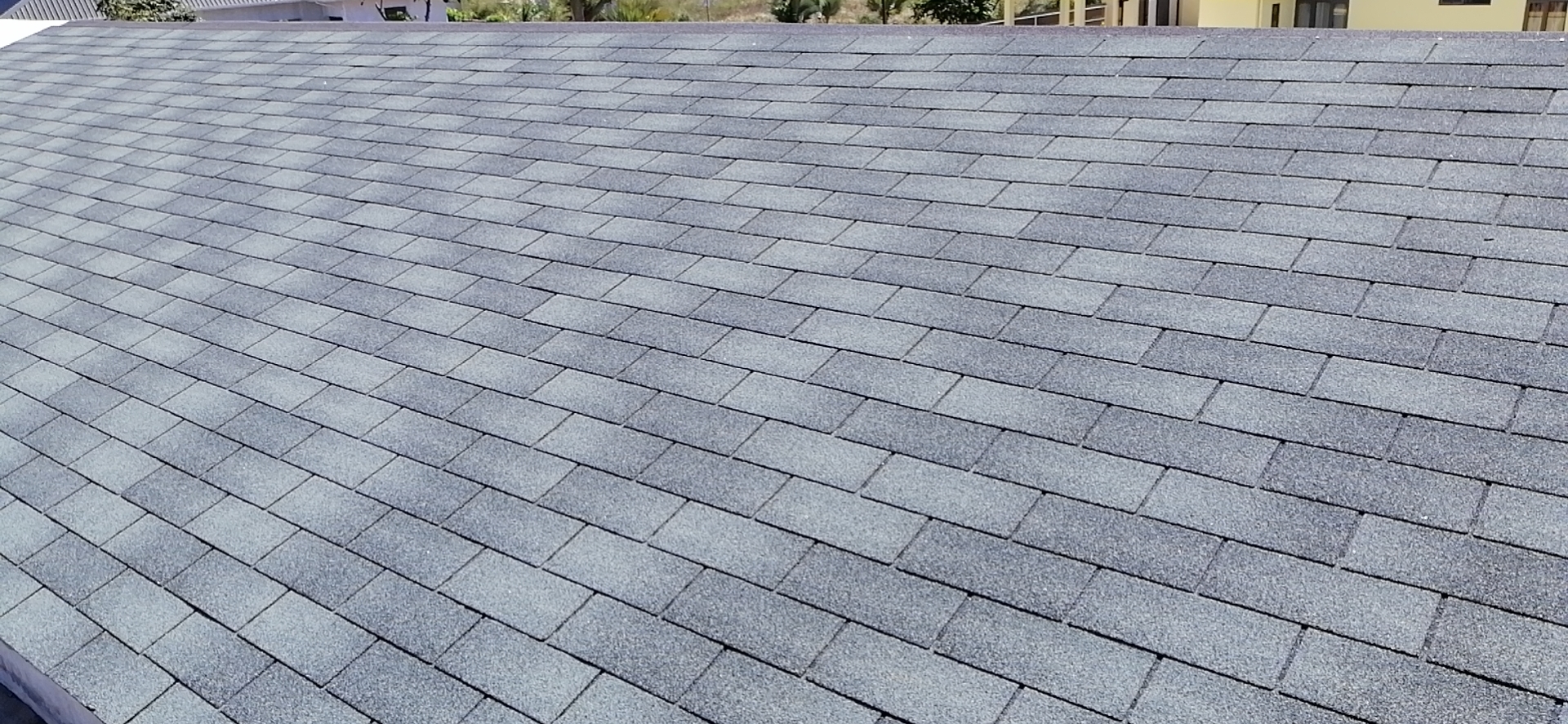 Roof Shingle Introduction
What are Asphalt Roof Shingles?
Asphalt roof shingles remain the most commonly installed type of residential roofing system in use today. Asphalt roof shingles begin with a continuous fiberglass "mat" that creates strength and tear resistance.
Fortified hot asphalt goes through a strengthening process, where it is "oxidized" by blowing hot air through it to increase its viscosity and firm up the material. This roofing asphalt is then bonded to the top and bottom of the mat layer to form a waterproof barrier.
Finally, crushed and screened granules are embedded into the top layer of asphalt, offering a layer of protection from heat damage, UV rays, and degradation - while providing the shingle color & shading that you see.
Roof shingles create a leak-proof barrier above your building structure, allowing water to flow safely down the roof and off the edges of the building while keeping your buildign and its contents dry.
Shingles are manufactured in strips and packaged in bundles.
A complete asphalt shingle roof system includes the following engineered and professionally-installed components:
Attic insulation
Roof decking
Ventilation system
Ice & water barriers
Underlayment
Starter shingles
Roof shingles
Hip & ridge shingles
Gutter/drainage system
Roof shingle installation begins at the eaves and works its way up the roof. Shingles are installed in overlapping rows of shingles.
Each course of shingles further up the roof overlaps the seams and nails of the course below. Asphalt roof shingles also contain a sticky sealant that is heat-activated to adhere each shingle course to the course above and the course below (increasing wind resistance and overall roof strength).
A well-designed shingle roofing system can improve your home's curb appeal, lower utility costs, and protect the structural integrity of your home.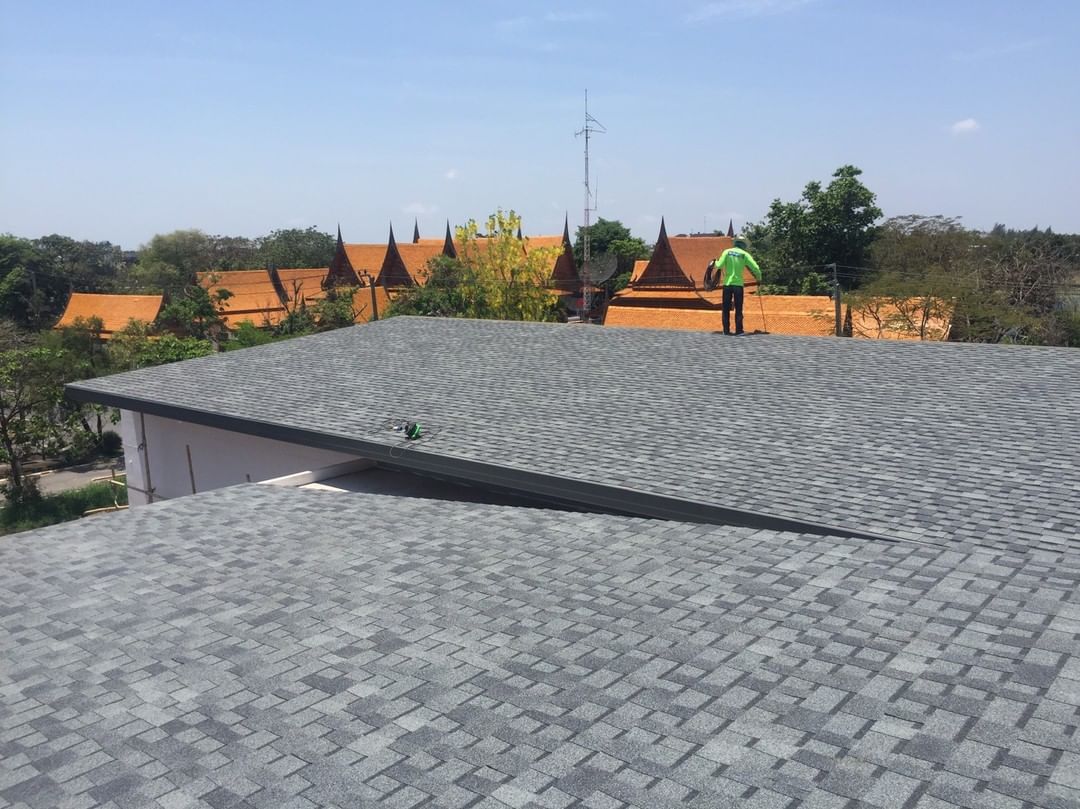 How long does an asphalt shingle roof last?
In the absence of catastrophic hail or wind damage, newer premium asphalt shingle roofs can last up to 50 years. Architectural shingle roofs generally last 15-30 years. 3-Tab shingles may only last 10-20 years depending on the quality of manufacture. Roof life can be significantly affected by climate, attic ventilation, insulation, and quality of installation.